If you walk along the street of any township in town, you are bound to see many people wearing sneakers. The Sneaker Culture takes it back to when our Government used to send students abroad to further their studies. Mainly the US and UK, which influenced Sneaker Game in Botswana. Now we are holding our first premium sneaker show this coming weekend.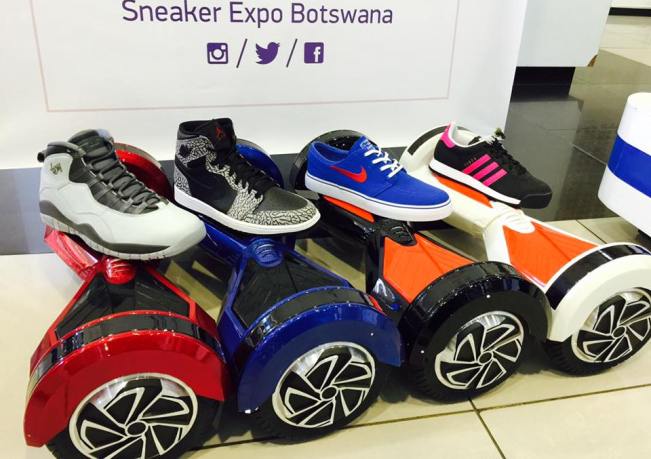 The event which will be held at Phakalane Golf Estate is geared towards bridging the gap between consumers and products.Its a celebration of the sneaker culture in our country. Do not miss this sneaker symposium focused cultivating & telling sneaker culture in Botswana by showcasing the best kicks in the Global market.
Activities of The Day.
– Sneaker Collectors in Botswana will be showcasing
-Trade and Sell of Sneakers you have and want get rid of.
-Sneaker Swap
– Sneaker Cleaning Lessons
-Sneaker Museum
-Sneaker Donations(bring a pair if you wanna Donate)
– BW Brands – Real Legends, Cotton Mouth,Urban Soul Apparel, Braveworld will be showcasing.
Comments
comments