Funny guy Mjamaica has not changed much, he does not look very different from the time he was only a young boy.
He shared a throwback picture of himself on social media attached with a current one.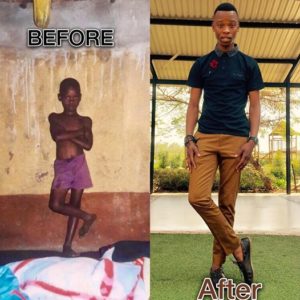 He shared the picture with a caption reading,  Gods time is the best.
Nne ke disa dipudi le dikgomo back in the days it was a fun life for me hahaha.i so miss it yaze….."Pose le yone etswa kgakala
☺️
😂"
Mjamaica, a self made comedian and entertainer has a lot of stories to tell about his childhood,but the most important thing is that he once got on the wrong side of the law as a young man but quickly regretted his actions and started going to church. He still does and has become one of the most succesful young comedians in the country.
He is also into music and recently released a single titled Stimela.
Comments
comments