Bad news for the bikers in the country. Two bikers who are part of the Rising Phoenix MCC perished in an accident over the weekend.
The two, Phenyo Venson and Shalom Moeti were killed in a terrible accident that has left most people devastated. Rising Phoenix have already shared details of their deceased club members.
"Prayers for our departed sister Shalom Moeti, are held in Lobatse. Place: Pass Cumberland Hotel, when you reach the traffic circle turn right and the Prison will be on your left. Cross the railway line, first turn right and you will likely see cars as you drive along.
Time: 1730hrs
A memorial service is being planned for Wednesday 2, August 2017. Updates will be provided as soon as they become available."
" Prayers for Venson will be held at Tlokweng from Monday 31st to 3rd August. When at Border Gate mall, take right by the council andpass the filling station on your right. turn left at the first fourway and turn left and look for a house with tall gumtrees"
Rest in peace!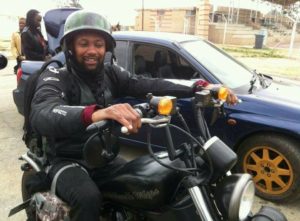 Phenyo Venson
Comments
comments