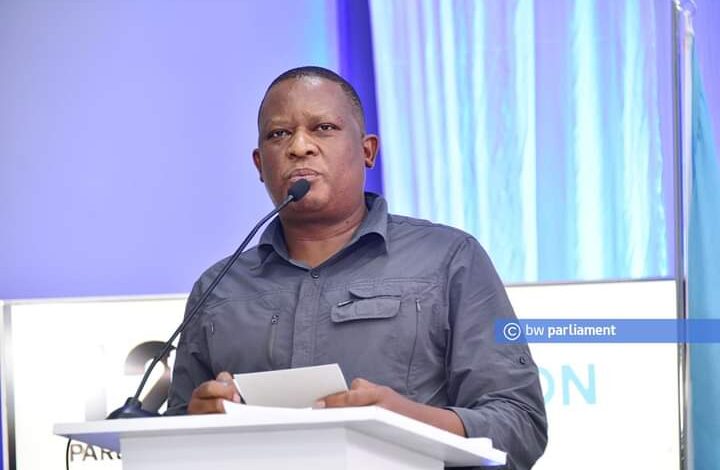 The Assistant Minister of Investment Trade and Industry this morning assured support to Small and Medium-sized Enterprises during his tour to Kutla Incubator Centre in Gaborone. Molebatsi said SMEs employ a significant share of the working population in Botswana and play a central role the country's economic growth strategies. The Assistant Minister added that SMEs in Botswana are engines of job creation with significant potential to foster economic diversification.
He assured them fair trade between SME's and Retailers through Competition and Consumer Authority. He was impressed by local manufacturers at the centre. Minister Molebatsi encouraged local manufacturers to utilize agreements such as Free trade Agreement and the African Continental Free Trade Agreement (AfCFTA).

Minister Molebatsi also assured Local Enterprise Authority his support and appreciated LEA efforts in the development of the SME sector, and encouraged the Authority to continue offering relevant business interventions that will uplift and significantly impact the SMEs in Botswana.
However Minister Molebatsi expressed that he is aware of challenges faced by SME's such as lack of proper infrastructure.

On his part the LEA Chief Executive Officer Dr. Racious Moatshe said MITI parastatals should collaborate well to produce better results for Batswana. Dr Moatshe highlighted that SMEs can be a solution to the economic challenges Botswana is currently facing as a nation, which include unemployment especially amongst the youth, low production capacity, high import bill and undiversified economy.

Young entrepreneur at the incubator Ms Nametso Senwelo from Sunflower Desserts thanked the Ministry for the facilitation of the Implementation of Statutory Instruments on restrictions on importation of Baked Goods and Masks. She added that the Ministry is collaborating well with them as bakers on implementation of statutory instruments through consultations. She encouraged collaboration amongst other young entrepreneurs. "Let's not shy away from partnership", she added. She also thanked LEA for creating a conducive working environment for them.

Kutla Incubator Centre consists of eight (8) locally manufacturing companies. The Assistant Minister toured the facility to appreciate their work and met different manufacturers at the Kutla Incubator Centre.
Ministry of Trade & Industry