News
Trending
"BDP third breakaway party expected before 2024." BNF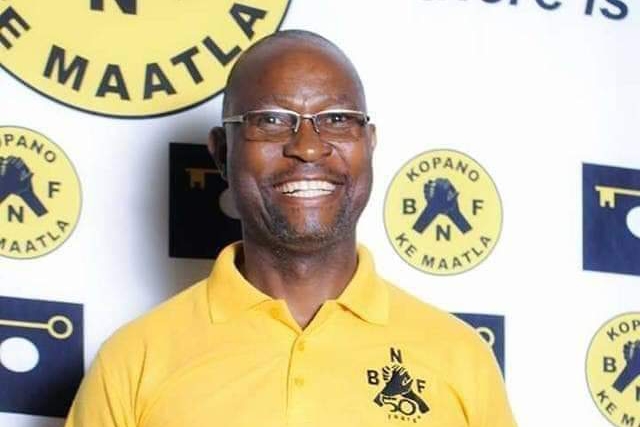 For the for the first time in its history, the Botswana Democratic Party (BDP) experienced factional battles which led to a breakaway party in 2010. According to Justin Hunyepa- the Botswana National Front (BNF) Publicity Secretary, a third a third breakaway party is looming.
In 2010, a BDP faction known as Barata Party broke away from the BDP led by Gomolemo Motswaledi to form the Botswana Movement for Democracy (BMD). Again in the run-up to 2019 general elections, a second breakaway party emerged amid the cold blood between Their Excellencies former President His Excellency Lt Gen. Dr. Seretse Khama Ian Khama and his successor President Dr. Mokgweetsi E.K Masisi. The party, Botswana Patriotic Front (BPF) was born as some BDP members felt former President Khama was not treated right.
There has been rumours that there is a new faction within the BDP, named Balwela Party. The faction is said to be against the way President Masisi is running the party and the country, and as such wants to reclaim the party and ultimately the government from him.
"On the other hand the country is on auto pilot as the BDP government has collapsed and on its knees. A deadly infighting characterises the BDP and a third breakaway party in a row is expected before 2024. The only activity that reigns at government enclave is the systematic looting of public resources by the BDP government more especially at a time when they have declared SoPE." Hunyepa asserted.
Qouting the World Happiness Report of 2020, which ranked Botswana number One hundred and forty-seven out of one hundred and fifty-three (147/153) countries, the BNF says Batswana's unhappiness is attributable to corruption, mismanagement, youth unemployment and poverty levels perpetuated by the BDP.
"The Moono wa Baithuti victory is a demonstration of what transpired in the 2019 general elections south of Dibete. The UDC won most of the constituencies but due to the collusion by DISS, IEC, BDP and some section of the Judiciary, UDC was denied electoral victory. We want to once more remind the prophets of doom that the BNF is very much alive, standing, vibrant and united." Hunyepa said when congratulating BNF student wing after winning all of the Student Representative Council (SRC) seats at the University of Botswana (UB).
The UDC coalition student wing- Moono Wa Baithuti, whitewashed BDP during this year's UB SRC elections. During the said election, the BNF elbowed out its contracting partner- BCP in favour of Alliance for Progressives (AP) which currently is not in the UDC coalition.