News
Trending
"Botswana Committed to Agriculture" – President Masisi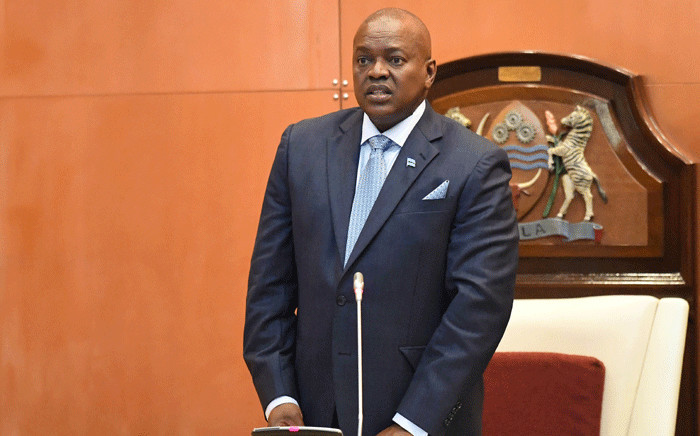 His Excellency the President Dr. Mokgweetsi E.K Masisi has stated that Botswana is committed to Agriculture and food production. He said this today on the occasion of High Level Virtual Dialogue on 'Feeding Africa: Leadership to scale up successful innovations'.
In a meeting where other heads of states and delegations were present, the President mentioned that Botswana has in fact a number of initiatives that are aimed at achieving food security.
"My country's long-term National Vision 2036 is a blueprint for this transformational agenda. The Vision has identified agriculture as one of the key drivers for national transformation and thus aims to create a sustainable, technology driven and commercially viable agricultural sector." Masisi proclaimed.
Below are some of the initiatives which the President has outlined;
Climate Smart Farming
President Masisi says in order to transition from conventional farming, Botswana has, through Fourth Industrial Revolution (4IR) technologies adopted Climate Smart Farming to improve Agriculture, Food Systems and Nutrition.
"Botswana has adopted a Climate Smart Agriculture Programme for 2015 to 2025 and is reviewing its National Policy on Agricultural Development to address emerging challenges such as climate change and to ensure alignment with Climate Smart Agricultural requirements." he pointed out.
Investment in Research, Technology and Innovation
Regarding Research, Technology and Innovation, the President had this to say, "Government has invested in research, technology and innovation to develop drought tolerant crops and animals to enhance the resilience of our food systems. We have national institutions such as the University of Agriculture and Natural Resources (BUAN), the National Agricultural Research and Development Institute (NARDI), as well as the Botswana Institute for Technology Research and Innovation (BITRI) which contribute to our endeavours to promote sustainable crop and animal production."
Green Climate Fund (GCF)
Through this programme, President Masisi says it will be more easier to promote sustainable Agriculture through the Fund's resources and expertise. The Fund, Masisi says will also promote Climate Smart Agriculture. Moreover, it will "strengthen the capacity of communities to make use of climate resilient agricultural technologies."
"The GCF has recently approved a project at a total amount of US$97.6 million aimed at building resilience in the livestock industry in three Districts in Botswana, through ecosystem based adaptation and climate-responsive rangelands management. Botswana is expected to co-finance this project at fifty four million (USD 54 million) over a period of 8 years." Masisi claimed.
National Budget
To show seriousness towards Agriculture, President Masisi has further told attendees that Botswana is investigating a lot in the Ministry of Agriculture and Food Security. He pointed out that "Parliament approved a P1.9 Billion budget or approximately, one hundred and eighty million United States Dollars (US$180 million) in pursuit of improved domestic food production."
Be that as it may, the President did not come all out and clarify that the Ministry of Agriculture and Food Security is not anywhere near top Three (3) of the most funded Ministries. That means the government can do better than it currently is doing. This is especially necessary looking at Botswana's massive food import bill. Moreover, the assistance to farmers through the ISPAAD programme has been reduced.