News
Trending
Botswana plead cease fire between Israel and Palestine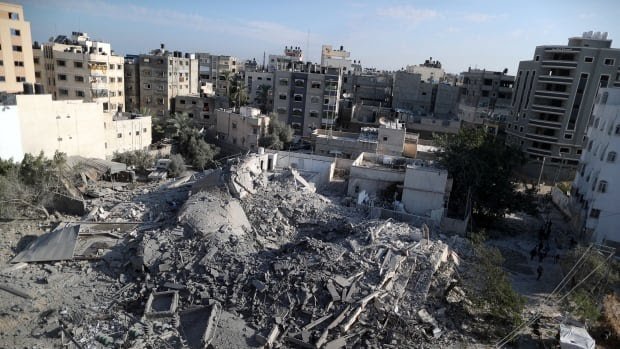 The government of Botswana through the Ministry of International Affairs and Cooperation has called for arms down in a war between Israeli military forces and Palestinian militants. Botswana joins other states like United States of America (USA) which have also comdemned the war.
Botswana is of the view that the ongoing conflict is not bringing any solution or any good, but rather destroys even more, and has a potential to destroy even much more than what has been lost already.
"The Government of the Republic of Botswana has noted with concern the ongoing fighting between the Israeli military forces and the Palestinian militants (Hamas), in the Gaza strip of Jerusalem. The fighting has resulted in the loss of many innocent lives, including women and children, as well as serious destruction of property. The Government of Botswana strongly condemns the escalation of the attacks, and calls for a ceasefire. This is necessary to avoid any further casualties in the conflict, which risks developing into a fully-fledged war. The Government of Botswana further appeals to the parties to continue to seek a peaceful and durable solution to the conflict." Botswana government charged.
According to the reports, Israel's defence forces indicates that more than Two thousand (2,000) rockets had been fired from Gaza into Israel since the start of the conflict. About half of them were intercepted by the 'Iron Dome' air defence systems according to Israel' Defence Force. So far Twelve (12) people in Israel's have died. This comes after attacks on Tuesday when a volley of rockets Hamas fired at the southern Eshkol region killed two (2) Thai nationals working in a factory and wounded several others.
On the other hand, Israel's intense bombing campaign has killed Two hundred and Thirteen (213) people, these includes Sixty-one (61) children. Furthermore, more than One thousand and four hundred (1,400) people in Gaza were wounded in more than a week of fighting against Islamist group Hamas. The health ministry in Gaza proclaimed.
As if that is not enough, a flat housing Al Jezeera Newsroom was bombed recently. The 11-storey al-Jalaa building, which also houses a number of residences and other offices, was destroyed in an Israeli strike on Saturday afternoon. Israel justified the strike on the al-Jalaa building on Saturday by saying the building contained Hamas military assets. The strike was largely comdemned as it was viewed as an attack against media.