News
CEDA TOLL FREE NUMBER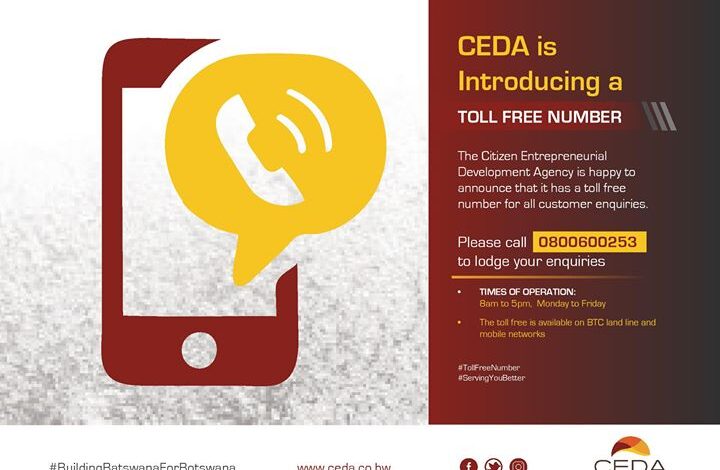 In an effort to continuously improve our service and serve you better, the Agency has officially added the CEDA Toll Free Number 0800-600-253.
This serves as another channel that all external stakeholders can use to enquire on our products and services across the board.
Kindly note that the operating hours are Momday to Friday, 08h00 – 17h00.
#CEDA#FinanceDevelopSustain#BuildingBatswanaForBotswana