News
e-Thuto WINS 2020 UNITED NATIONS PUBLIC SERVICE AWARD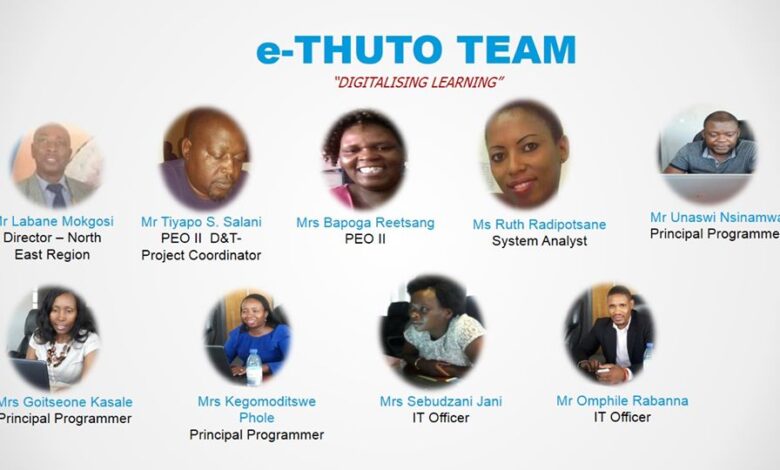 eThuto is the recipient of the prestigious 2020 United Nations Public Service Awards (UNPSA), after their 'ICT Integration into Teaching and Learning' initiative was selected as one of the winners under the "Promoting digital transformation in the public sector" category.
Resolution 57/277 of the United Nations General Assembly designated the 23rd June as United Nations Public Service Day, whereby it celebrates the value and virtue of service to the community at the local, national and global levels. It is on this day that most innovative initiatives in the public sector around the world are recognized. eThuto was showcased on June 23rd, 2019 during the Botswana Public Service convention.
The project is an interactive web-based platform developed in the North East Region (MoBE) to merge the Regional office and schools to one virtual office for information accessibility and e-content. The platform enables end users to access and upload electronic teaching, learning resources and administrative information.
In a congratulatory letter written to the eThuto team, the UN Under Secretary General Under-Secretary-General for the United Nations Department of Economic and Social Affairs Mr LIU Zhenmin states that the team's outstanding work and achievement will serve as an inspiration to others working for the public service."Your institution's outstanding achievement has demonstrated excellence in serving the public interest and it has made a significant contribution to the improvement of public administration in your country. Indeed, it will serve as an inspiration and encouragement for others working for public service."
However, as the world continues to battle the ongoing COVID-19 pandemic, plans to host the 2020 United Nations Public Service Awards Ceremony have been postponed until further notice.
CONGRATULATIONS TEAM