News
Trending
Gaborone population overwhelming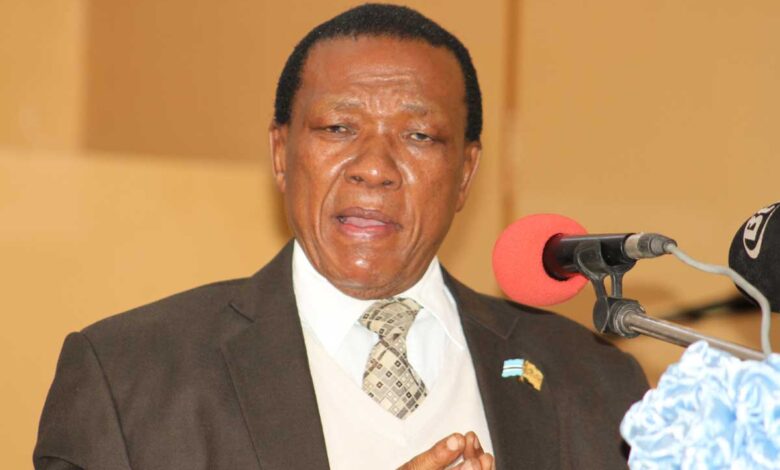 With some scholars arguing that Gaborone was planned to accommodate a mere population of Five thousand (5000) inhabitants, it is becoming more evident that the capital city of Botswana is overwhelmed by a huge population.
"I am aware that Gaborone City has had an exponential population increase of 24.5 % as per the census report of 2011. Gaborone has therefore over the years grown to be a hub for administrative, commercial, industrial and communication sectors." the Assistant Minister of Local Government and Rural Development, Kgotla Kenneth Autlwetse revealed today at Parliament.
According to world population review, as of 2021, the population of Gaborone stands at Two hundred and eight thousand, four hundred and eleven (208 411). These much population is taking a toll on many things, starting from resources like water, infrastructure and administration.
While answering a question by Gaborone Bonnington South MP Christian Greef on setting up two administrative authorities in Gaborone, Autlwetse admitted that indeed one Administration Authority is overwhelmed. However, Autlwetse says his Ministry could be decentralizing but they are facing financial constraints.
"In principle, I am in agreement with the idea of establishing Administrative Authorities in large cities like Gaborone. I must however indicate that because of resource limitations, Gaborone City Council is currently operating two Service Centres at Old Naledi and Tsholofelo which provide basic services of Social & Community Development, Bye Law, SHHA, Revenue, Education and Administration. Similar services are also offered at Gaborone West and Bontleng-Extension 14. These efforts recognise demands for extended distribution of services in Gaborone." he proclaimed.
The Assistant Minister however says that they as the Ministry have in the past received similar suggestions, and as such they will have to consult with the affected stakeholders before carrying out the development if availability of resources permit.
"I have therefore, found it opportune to consider these holistically as this exercise will entail extensive consultations with the affected Councils and their communities as prescribed by the Local Government Act of 2012. The key determining factor thereafter will be resource availability. In conclusion, I must indicate that, my Ministry is in the process of concluding the Decentralisation Policy which is expected to help with the orderly implementation of this request. The Draft Policy is ready and final consultations will be concluded during the first quarter of 2021/22 financial year, Covid-19 permitting." Autlwetse revealed.
With the population of the capital city growing each year as Form 5 leavers pursue tertiary qualifications, and unsuccessful ones look for greener pastures, the pressure will be mounting on Autlwetse's Ministry. The Ministry will be forced to act fast to avoid chaos especially in the face of COVID-19 pandemic.