News
Trending
Government recognize the need to improve forecasting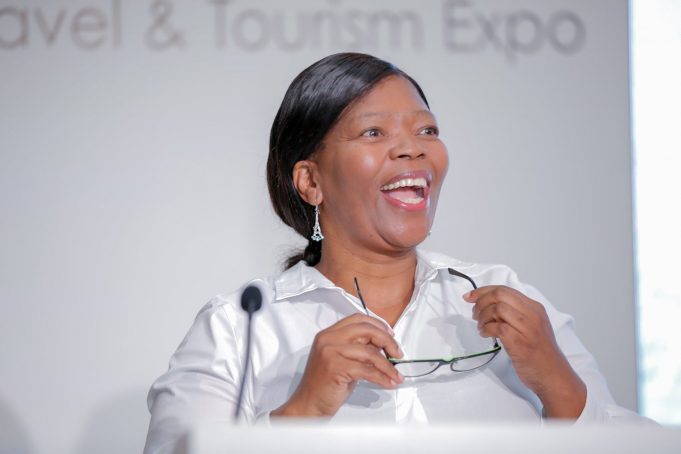 The Ministry of Environment, Natural Resource Conservation and Tourism is in the process of installing at least one hundred and fifty (150) automatic rain gauges throughout the country to enhance its observational network.
This was said by the Minister of Environment, Natural Resource Conservation and Tourism- Ms. Phildah Kereng today during the commemoration of the World Metrological Day. The commemoration this year was held under the theme "The Ocean, our climate and weather".
"The Department of Meteorological Services has also attained the BOS ISO 9001:2015 certification for its aeronautical services. Furthermore, it is in the process of acquiring a SYNERGIE-WEB Central Server and workstations which will greatly enhance its forecasting capabilities to boost weather forecasting and reporting system." Minister Kereng revealed.
Further, the Minister indicated that as part of global observation network, Botswana thus far has a network of 32 Automatic Weather Stations and about 600 rainfall stations.
Kereng also reiterated the importance of this commemoration which raises awareness on the effects of Oceans, Climate and Weather on our daily lives. She said this giving reference to Botswana's experience on the negative aspects of climate related hazards such as frequent droughts and the recent floods. "This in turn helps us appreciate the world in which we live, including the impacts of climate change, and to help us to strengthen our ability to keep lives and property safe – reducing the risk of disaster – and to maintain a viable economy." She added.
However, the Minister says this is also a wake up call for the need to be proactive, to research and embrace new technologies in an effort to address issues of climate change. In that light the Minister says her Ministry in collaboration with United Nations Convention to Combat Desertification (UNCCD) has completed the development of the National Drought Management Plan to address the socio – economic and environmental impacts of drought in Botswana. "The plan will guide the country's national response to drought management." she asserted.
The World Metrological Day has been celebrated annually since 1950 when the World Meteorological Organization (WMO) Convention came into action. Botswana is a member of the WMO.