News
Trending
"His dishonesty is catching up with him"- Ookeditse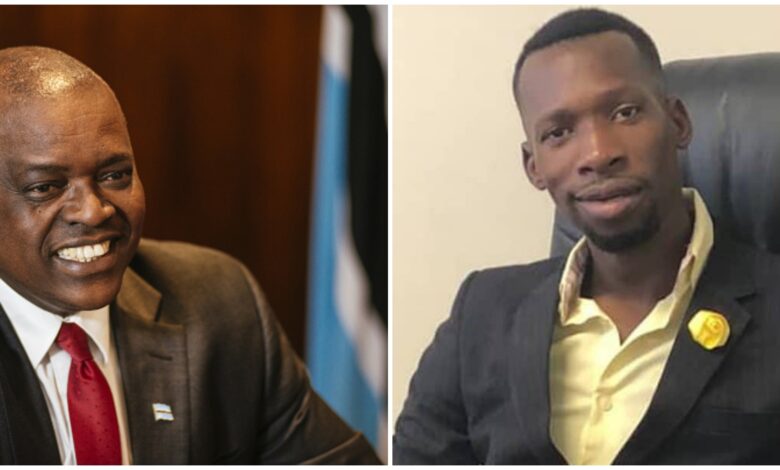 The Botswana Patriotic Front (BPF) has kept their track record of throwing jabs at His Excellency President Dr. Mokgweetsi Masisi. The party has been consistent in rebutting the President and keeping his government on its toes.
In the current developing story, the BPF is condemning the President for his self-quarantine after allegations of one of his staff members tested positive for Corona Virus Disease (COVID-19). This comes a few days before the Southern African Development Community (SADC) summit at Mozambique.
According to the BPF, there is no COVID-19 alarms which the President must be scared of, rather it is his dishonesty that he is afraid of. The BPF is of the view that President Masisi is scared of facing his SADC mates after promising to extend a helping hand to Mozambique against terrorists of which he failed to deliver.
"By now, few rational beings believe anything the Masisi regime says. All rational beings doubt the credibility of the communication that the President has gone into quarantine. He goes into quarantine a record 7th time (it could be more). This is all deception. The President is yellow. He is just afraid to go to Mozambique since he also can not account for having failed to send the BDF contingent he had promised the region. His dishonesty is catching up with him." Lawrence Ookeditse, the BPF Publicity Secretary comdemned.
According to Ookeditse, President Masisi's huge appetite for traveling and his excessive love for talking in summits and meetings wouldn't let him watch an international trip pass by. The real reason behind missing the summit, under the pretext of quarantine is because he is scared, so says Ookeditse.
"A President who wishes to send the Botswana Defense Force to Mozambique to fight insurgents is scared to go back to Mozambique because the insurgents are aware of this meeting. This Commander in Chief seeks to send our soldiers on to hot grounds he is afraid to set foot upon. The President must lead by example and go or tell us he is afraid and stop hiding behind a fake quarantine. Impeccable sources within his offices have made it clear that the President is just scared. Mr. President be brave. Go to Mozambique. Will you? Demonstrate to our servicemen and women that you're not going to send just them into harm's way whilst you yourself hide in the wardrobe. The next time you're afraid please do not try send Vice President Tsogwane. Your blatant opportunism, always looking out for your own skin is shameful. You are a first among equals, you're not our lord." Ookeditse threw the jab.