News
Trending
President Masisi on Quarantine again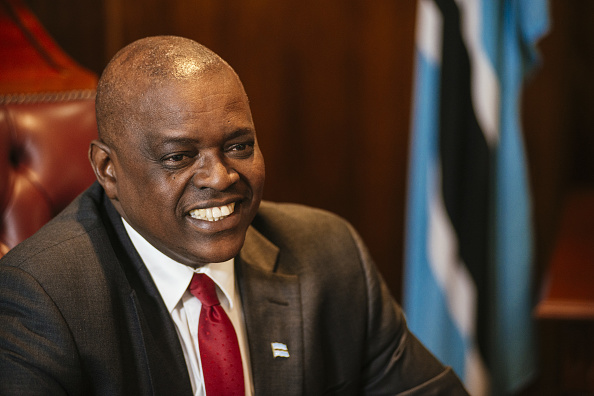 His Excellency the President Dr. Mokgweetsi E.K Masisi is reportedly in quarantine yet again. The president has been in quarantine/self isolation for more than Four (4) times now.
Mr. Batlhalefi Leagajang, the Press Secretary to the President has revealed that the President will be in self isolation. Leagajang says one of the President's staff members has tested positive for Corona Virus Disease (COVID-19).
"The public is informed that His Excellency, the President, Dr Mokgweetsi Eric Keabetswe Masisi, President of the Republic of Botswana has gone on self-quarantine following the detection of a COVID 19 case among some of his staff members. His Excellency's self-quarantine is out of abundance of caution while more information is being gathered to ascertain the level of risk which will guide additional precautions and investigations in relation to this exposure." Leagajang revealed.
This comes at a time when the President had a meeting with fellow Southern African Development Community (SADC) leaders for the Committee he is the Chairperson of. The SADC Organ on Politics, Defence and Security is currently chaired by Botswana. On April 29, 2021 there is a scheduled Extra Ordinary summit which will be held at Mozambique where there currently are terrorist attacks. SADC member states has vowed to lend a helping hand to Mozambique against the terrorists. However, the rebels have threatened to attack any state which tries to help Mozambique. Meanwhile, Zimbabwe and South Africa have already deployed their troops to help at Mozambique.
Following the President's quarantine, His Honor the Vice President Mr. Slumber Tsogwane will for the first time since being elected, represent Botswana outside the country. He will lead a delegation on President Masisi's behalf.
"His Excellency will not be joining other SADC leaders for the Organ on Politics, Defence and Security Extra Ordinary Summit to be held in Maputo, Mozambique on Thursday 29th April 2021. His Honour, the Vice President, Mr Slumber Tsogwane will lead Botswana's delegation to the Summit." Leagajang declared.