News
TAKE CARE OF EMPLOYEES FIRST-MINISTER MORWAENG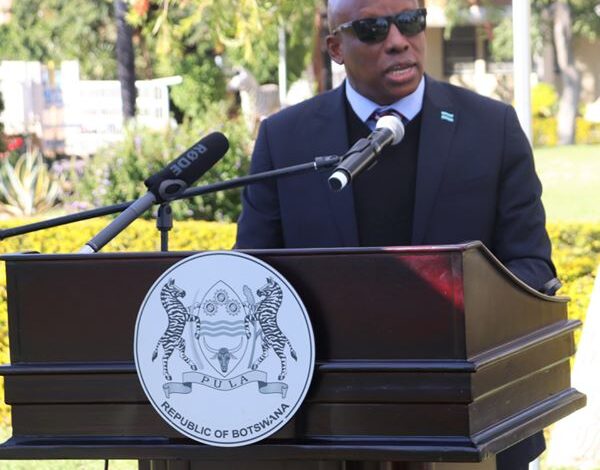 The Minister for Presidential Affairs, Governance and Public Administration Kabo Morwaeng has urged companies to take care of their employees needs first before offering a helping hand outside.Mr Morwaeng said this while receiving donations from various companies this morning at the Office of the President.
"As you continue to assits it is government's hope and expectation that your employees are also well taken care off and that they continue to receive their dues," he said.He said whilst government highly appreciates companies continued support in the fight against covid-19, it is government's desire to save as many jobs as possible Minister Morwaeng applauded organisations, business and religious communities, Non-Governmental Organisations, churches, and individual Batswana's thoughtfulness during covid-19, as it depicted unity amongst Batswana.
The following companies donated over P800 000.00 towards the Covid-19 Relief Fund.
 Barloworld Botswana P1 300 000.00
 St Paul Apostolic Faith Mission P20 000.00
 Western Masters SC P5 000.00
 The Redeemed Church of God P20 000.00
 Woodlane Hotel P30 000.00
 Shashe River School P18 000.00
 IT Junction P15 551,00
 Seepapitso Class of 86 P10 000.00
 African Born Full Gospel Church P25 590.00
 Eves Club P150 000.00
 Gaborone Strides P25 715.82
 Small Traders (Cross Border) P17, 700. 00