Entertainment
???? ?????? ???? ? ???????? ???? ?? ???????? ???????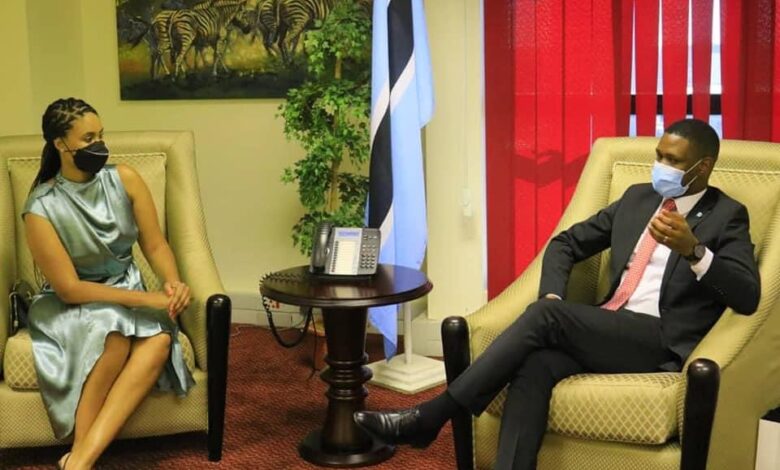 This afternoon former Miss Botswana and Miss World 1st Princess paid a courtesy call on the Minister of Youth Empowerment, Sport and Culture Development, Hon. Tumiso Rakgare.
She expressed her gratitude to the Government of Botswana for the great opportunity accorded her to study in the USA where she has just completed her Master in International Economics Policy. She said she completed her studies last year and has since started working in the USA. She assured Hon. Rakgare that she remains rooted to her Botswana heritage and hopes that some day she will return to Botswana to give back to her country.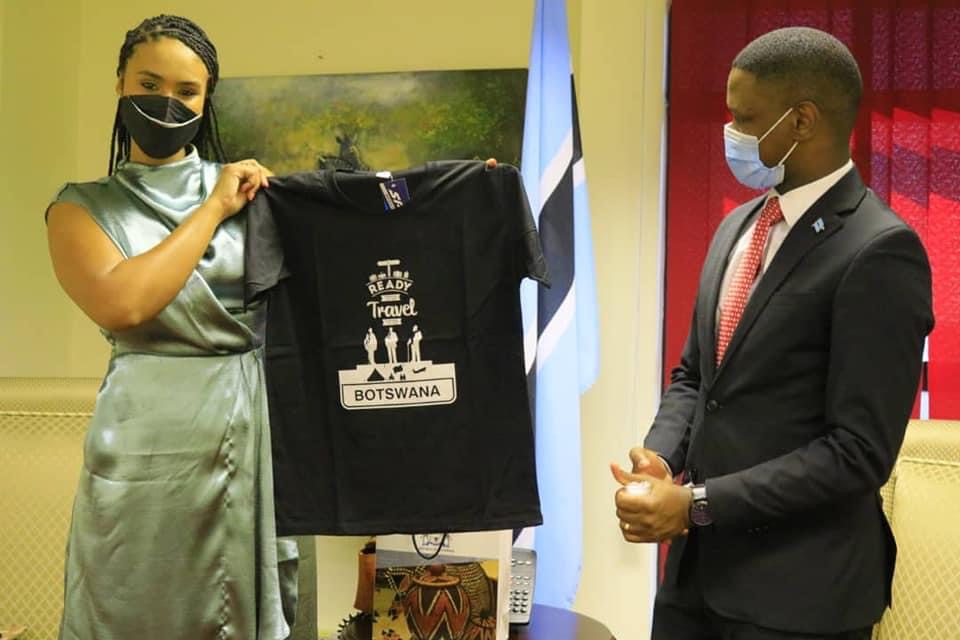 For his part, Hon. Rakgare applauded Emma Wareus for the good gesture and appreciated her gratitude for the support she got from the Government through MYSC. He congratulated her for completing her Masters and securing a job in America. He encouraged her to gain as much knowledge and skills from there so that one day she can contribute to the development of her beloved country. In conclusion, he wished her all the best in her career and encouraged her to continue flying the Botswana flag high.??