News
𝐅𝐀𝐑𝐌𝐄𝐑𝐒 𝐔𝐑𝐆𝐄𝐃 𝐓𝐎 𝐓𝐀𝐊𝐄 𝐏𝐑𝐎𝐏𝐄𝐑 𝐂𝐀𝐑𝐄 𝐎𝐅 𝐓𝐇𝐄𝐈𝐑 𝐂𝐀𝐓𝐓𝐋𝐄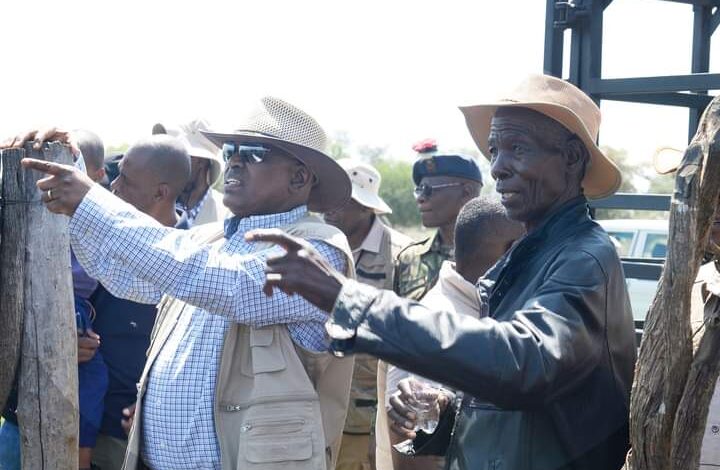 The President, His Excellency Dr Mokgweetsi Masisi continues to make strides towards the improvement of local cattle breeds. President Masisi handed over a Charolais bull to Mr Peter Mogae Phage of Rammidi Lands in Lesilakgokong this morning.
The aim is to help local farmers not only improve their breed but also increase the number of cattle in the country for exports. The President started the initiative to donate quality bulls to farmers across all constituencies in the country in April 2022.
Phage who was delighted with the gift, said that the bull will help him achieve his life-long dream of improving the quality of his breed. He said the bull will enable him to produce more bulls which he will sell to other farmers to also improve their cattle.
Phage said this can only be achieved through taking care of the cattle. He, therefore, urged fellow farmers to take proper care of their cattle for them to get better returns from them. He added that there was a need for frequent vaccination and the provision of supplements.
"I am not afraid to sell one cow to buy food for others. Providing supplements also helps to ensure that the cattle always come home", said the elated Phage. Mr Phage who started rearing cattle in 1983 said that out of the returns from cattle, he had been able to sustain his family. Particularly he has been able to buy a tractor which he uses for farming, another area he is getting his income from.