News
𝗗𝗘𝗩𝗘𝗟𝗢𝗣𝗠𝗘𝗡𝗧 𝗠𝗔𝗡𝗔𝗚𝗘𝗥 𝗠𝗢𝗗𝗘𝗟 𝗧𝗢 𝗘𝗫𝗣𝗘𝗗𝗜𝗧𝗘 𝗣𝗥𝗢𝗝𝗘𝗖𝗧𝗦 𝗗𝗘𝗟𝗜𝗩𝗘𝗥𝗬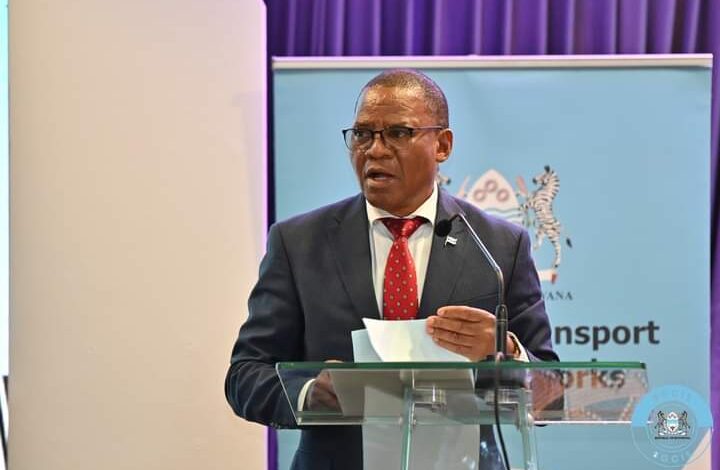 𝗗𝗘𝗩𝗘𝗟𝗢𝗣𝗠𝗘𝗡𝗧 𝗠𝗔𝗡𝗔𝗚𝗘𝗥 𝗠𝗢𝗗𝗘𝗟 𝗧𝗢 𝗘𝗫𝗣𝗘𝗗𝗜𝗧𝗘 𝗣𝗥𝗢𝗝𝗘𝗖𝗧𝗦 𝗗𝗘𝗟𝗜𝗩𝗘𝗥𝗬
History was made yesterday as Development Managers signed their contract in Gaborone. His Honour the Vice President Mr Slumber Tsogwane said the objective of the Development Managers model is to expedite project delivery. He stated that stated project implementation contributes to job creation during the construction stage as well as when facilities are in use.
Honourable Tsogwane implored those who will be facilitating Development Managers to do so diligently adding that he will do the same as the assigned Chair for the Ministerial Committee.
When welcoming the guests, the Minister for Transport and Public Works Hon. Eric Molale said the Development Managers model is a part of the mindset change programme. He said when doing something new, there is always fear of breaking barriers, breaking the status quo and there is always skepticism. The Minister said despite all those, they managed. He added that regardless of the long process about nine development managers were identified. These managers will manage a P13 billion project offering and will continue to develop more projects if more funds are availed.
Speaking on behalf of the development managers, Mr Boitshoko Ramahobo said their intention is to deliver the projects on time, at the right cost which is value for money. He said they have been mandated with designing and building to ensure that there is accountability.