Botswana music has grown over the years. Unlike before, our artists now are on international standards and are well known in different countries. We have award winning artists who continue to produce hit after hit, and we salute all our artists who give us good music. This year we have 10 outstanding songs that we jammed to.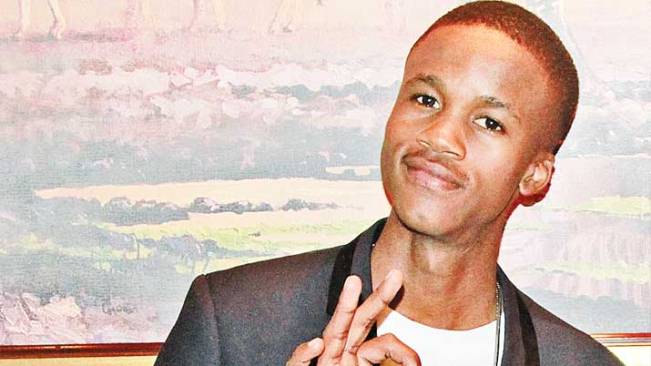 1. Dramaboi- Sala Le Nna
A dedication to her grandmother whom DramaBoi says paid for his first recording when he had nothing at all. Katlego, Dramaboi's sister who is featured in the song also stars in the video. This is the number one track of the year.
2. Sasa Klaas -Mmamongwato
Botswana's queen of rap, Sasa Klaas, released her long awaited single Mmamongwato. The single had local radio stations and social media alike buzzing. The inspiration behind the song, Sasa Klaas explained, stems from the norm where slim women have been projected as the ideal model of beauty.
3. Charma Gal- Sekuta
2015 was Chama Gal's year. The Ekentolo queen  is back with a bang, the sassy songstress has released a banging eight track Album titled Ekentolo Vol.6 Sekuta sa ga Charma. Sekuta was produced and mastered all songs by the iron lady herself Magdeline Lesolebe also known as Charma Gal.
4. Vee- Happy
Vee (Odirile Sento is Botswana's most loved House- Kwasa sensation who has been riding the crest of the wave in music circles. Talented Botswana star Vee Mampeezy who lighted up AFRIMMA 2015 with an unforgettable performance of his song HAppy, second single from the EP Supernatural. This song indeed make us happy ,
5. MMP Family- Lebala Ka Nna
Nominated for song of the year at the YAMA's Lebala Ka Nna. Already fully booked for the rest of 2015 (including December 31st), MMP Family are definitely the talk of the town. The song Lebala Ka Nna, is the best song from these men.
6. Gaone – Kopisa.
Gaone Rantlhoiwa is Botswana's rising queen of music, as her song KOPISA gained the number one spot in the UK on BBC1Xtra Radio with DJ EDU on Destination Africa. This track has been nominated for the  Best Single Female at this year's YAMA's.
7. Mpho Sebina.
With so much success following her,  Mpho Sebina only released her first single, titled Loves Light, on 18 May.  Batswana recieved this song very well. We first came across the young songstress after being listening to two covers she did – re-imaginings of Boom Shaka's classic hit song "Lerato", and Brenda Fassie's "Too late for Mama".
8. Kabelo Mogwe- Tonkana
In the song Tonkana, Kabelo tries to reach out to Charma Gal, thus pleading with her to return back to him. The opening lyrics are of an indigenous childhood game in which a mother calls out to her children to return home.
9. MMP Family-Makheneke
This year is undoudtedly their year. MMP Family  have a song called Makheneke, with very strong lyrics that talks about someone who has many partners. It is a song to dance to and has been well received by party revelers.
10. Lerofo-Rof Around
Lerofo is featuring Gaone Rantlhoiwa on this track. Its one of the songs that we will be jamming to during the festive season. A very epic collaboration.