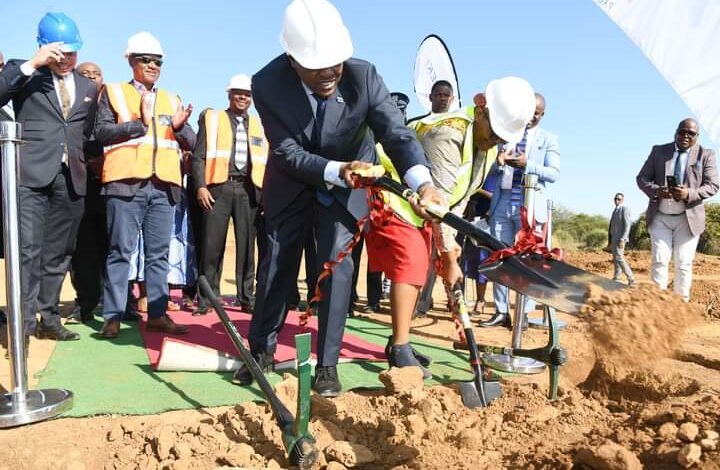 His Excellency, the President Dr Mokgweetsi Masisi has reiterated the Government's commitment to harmonious industrial relations with trade unions. President Masisi said the Government recognises the pivotal role played by trade unions towards the national development agenda of the country. He explained that trade unions are social partners in a tripartite relationship between the Government, Business and Labour force hence the importance to nurture strategic relations
The President said this during the launch of Botswana Public Employees Union (BOPEU) Seriti Housing Project in Mmopane Block 1 this morning. Through this project BOPEU is building houses for its members to help ease home ownership for them.
Dr Masisi commended BOPEU for their housing project which seeks to provide decent and affordable housing to its members. He said secure home ownership is a vital component in human development adding that the success and prosperity of a human being is dependent on decent accommodation among other things.
"Most importantly, the project will create many jobs for the youth in this area during construction," the President said. He added that the BOPEU housing project will go a long way towards not only improving the welfare of its members also has a significant social and economic impact on Mmopane community as a whole.
The project which comprises of 248 housing units at a total cost of P125 million, is expected to take a maximum of 30 months to complete. Delivered in three phases, the first phase comprising of 84 units is anticipated to be delivered at the end of December 2023.
The president has assured BOPEU of the Government's support in ensuring the success of the important project. He further urged other unions to benchmark on BOPEU and invest in projects which seeks to give dignity to their members.
📸Phenyo Moalosuy67i (Daily News)