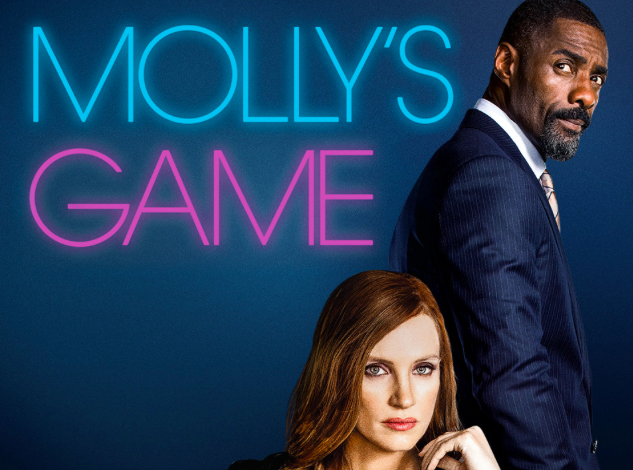 THE WIFE
Celebrated author Joe Castleman is about to receive the Nobel Prize for Literature. As he travels to Stockholm, he's accompanied to the event by his wife Joan. Through almost 40 years, Joan has played her role as the Great Man's Wife with grace and diplomacy, supporting his career, championing his work, overlooking his indiscretions, and ultimately, herself. The Wife is a simmering, intimate study of a marriage, of compromise, betrayal and devotion.
Glenn Close received her seventh Oscar nomination, won a Golden Globe and was nominated for a BAFTA for her portrayal of Joan, with the London Evening Standard saying, "If ever a film belonged to an actor… this one belongs to Close."
Oscar nominee Jonathan Pryce (The Two Popes), Golden Globe winner Christian Slater (Mr. Robot), BAFTA nominee Harry Lloyd (The Theory of Everything, and Game of Thrones' Viserys Targaryen) and Max Irons (Condor) also star, along with Close's daughter, Annie Starke, who plays the younger Joan.
:: 2019 Golden Globe winner for Best Actress (Glenn Close)
:: Nominated for an Oscar and a BAFTA for Best Actress (Glenn Close)
:: 85% critics rating, Rotten Tomatoes
ROCKETMAN
Rocketman, the fantastical musical biopic on Sir Elton John, scooped this year's Oscar for Best Original Song for I'm Gonna Love Me Again, co-written by Elton and his long-time lyricist Bernie Taupin.
Rock biopic meets musical fantasy in this fabulous rollercoaster of a movie about a little boy called Reginald Kenneth Dwight, who grew up to be one of the greatest musical icons of all time. It's a celebration of the music, the dreams, and the larger-than-life persona that's made Elton a legend. But it's also the story of his struggle with addiction, and of his friendship with Bernie, which helped him through.
As Elton, Taron Egerton won a Golden Globe and was nominated for BAFTA, Screen Actors Guild, People's Choice and Teen Choice awards. The movie also stars BAFTA winner Jamie Bell (Billy Elliot, Film Stars Don't Die In Liverpool), Golden Globe winner Richard Madden (Bodyguard, Game of Thrones), Golden Globe nominee Bryce Dallas Howard (Jurassic World) and BAFTA winner Gemma Jones (Bridget Jones' Diary).
Rocketman was penned by Billy Elliot writer Lee Hall and directed by double-BAFTA Award nominee Dexter Fletcher (who took Bohemian Rhapsody to completion after Bryan Singer was fired).
As the Rotten Tomatoes critics consensus puts it, "It's going to be a long, long time before a rock biopic manages to capture the highs and lows of an artist's life like Rocketman."
:: 2020 Oscar, Golden Globe and Critics Choice Award winner for Best Original Song for I'm Gonna Love Me Again
:: Rocketman was nominated for a Golden Globe, a People's Choice Award and four BAFTAs
:: 89% critics score, Rotten Tomatoes
:: The 39th biggest box office hit of 2019 globally, raking in over $195m 
MOLLY'S GAME
Molly's Game is based on the true story of former Olympic-class skier Molly Bloom, who ran the world's most exclusive high-stakes poker game on little more than her wits until the FBI arrested her in a high-profile, middle-of-the-night sting that threatened everyone from Hollywood stars to the Russian mob.
Molly's Game stars two-time Oscar nominee Jessica Chastain (The Help, Interstellar), Golden Globe winner Idris Elba (Luther, Avengers), MTV Movie Award nominee Michael Cera (Juno), Oscar winner Kevin Costner (Dances With Wolves), Critics Choice winner Jeremy Strong (Succession), and Emmy winner Chris O'Dowd (Bridesmaids).
Molly's Game is the directorial debut of Aaron Sorkin, who created The West Wing and won an Oscar for The Social Network. He also wrote the script, which was nominated for an Oscar, a Golden Globe and a BAFTA for Best Adapted Screenplay.
IndieWire calls Molly's Game a "staccato and silver-tongued drama that boasts a zillion killer lines, at least two of the year's most exciting performances, and a rare understanding of the difference between power and pride." The Los Angeles Times says, "Chastain draws us so deeply into Molly's lightning-speed thought processes that you can almost see her synapses firing, making Molly's Game not just a biographical portrait but a genuine thriller of the mind." And Time Out praised Molly's portrayal "as a complex and razor-sharp character in a world dominated by entitled mansplainers," saying, "Forget Rounders — here's a poker movie to go all-in on."
:: Nominated for Best Adapted screenplay at the 2018 Oscars, Golden Globes and BAFTAs
:: Jessica Chastain was nominated for a Golden Globe for Best Actress
:: 82% critics score, Rotten Tomatoes
ALL ABOUT NINA
Nina Geld has attitude, a brilliant stand-up routine, and the makings of what just might be about to turn into a decent career. Then her love life blows up, complicating everything. Looking to change her life (and escape her ex), she makes the move to LA and encounters a challenge she didn't see coming in Rafe.
The comedy-drama stars Mary Elizabeth Winstead, who's in Birds of Prey, Fargo and Scott Pilgrim vs. the World, and won an Academy of Science Fiction, Fantasy & Horror Films award for 10 Cloverfield Lane. "Winstead shines," says Screen Daily, "She's electric."
Oscar winner Common (Selma) plays Rafe, and look out for Nailed it! star Nicole Byer, Golden Globe nominee Beau Bridges, Emmy nominees Jay Mohr and Mindy Sterling, and Veep star Clea DuVall.
All About Nina was the break-out first feature from writer-director Eva Vives, with The Hollywood Reporter calling her "a filmmaker to watch" and the critics' consensus on Rotten Tomatoes saying, "Led by an outstanding central performance from Mary Elizabeth Winstead and brilliantly held together by writer-director Eva Vives, All About Nina is a delightfully raw dramedy."
:: Nominated for Best Narrative Feature at the 2018 Tribeca Film Festival
:: Mary Elizabeth Winstead was nominated for Bravest Performance at the 2019 Alliance of Women Film Journalists Awards
:: 86% Rotten Tomatoes
A SIMPLE FAVOR 
When Connecticut small town mommy-vlogger Stephanie meets fellow mom Emily, she's instantly beguiled. Emily is beautiful, funny, worldly and mysterious. Then she disappears, and Stephanie takes it upon herself to find out what happened her. 
Oscar nominee Anna Kendrick (Up in the Air, Pitch Perfect) and People's Choice winner Blake Lively (Gossip Girl) star in this twisty mommy-noir directed by four-time Emmy nominee Paul Feig (Bridesmaids, The Office). Teen Choice nominee Henry Golding (Crazy Rich Asians) plays Emily's husband Sean, and keep your eyes peeled for Emmy winner Jean Smart (Laurie Blake in Watchmen).
"Twisty, twisted, and above all simply fun, A Simple Favor casts a stylish mommy noir spell strengthened by potent performances from Anna Kendrick and Blake Lively," says the Rotten Tomatoes critics' consensus.
The New York Times calls A Simple Favor, "Sly and sweet with an acid finish," while Seattle Timespraised its "near-Hitchcockian tone of slinky ominousness, cut with the driest of wit," and Rolling Stone says the film "brings out the scrappy best in Anna Kendrick and Blake Lively… an unexpected take on the twists and turns of female friendship."
:: 85% Rotten Tomatoes
:: Winner of three international awards, including the Dorian Award for Campy Flick of the Year by The Society of LGBTQ Entertainment Critics