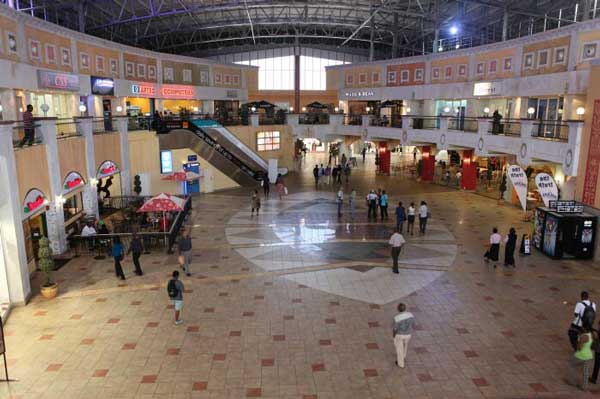 Game City Mall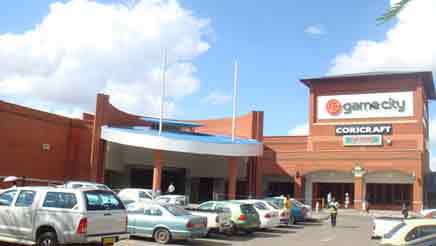 Located next to Kgale Hill which is often climbed by training fanatics, Game City Mall sits on Fifty-nine thousand (59 000) square meters land. Game City was expanded few years back to increase the number of shops with another floor on top. The mall has an advantage of close proximity to Botho University, Gaborone Dam, St. Joseph's College, Kgale News, and Commerce park among others. With its assorted shops, offering a wide range of services, Game City Mall has a broad natural market. Also, you don't have to worry much about the parking as the Mall has quite a spacious parking lot. Game City Mall is owned and managed by Turnstar Holdings, and was listed on the Botswana Stock Exchange (BSE) in 2002.
Airport Junction Mall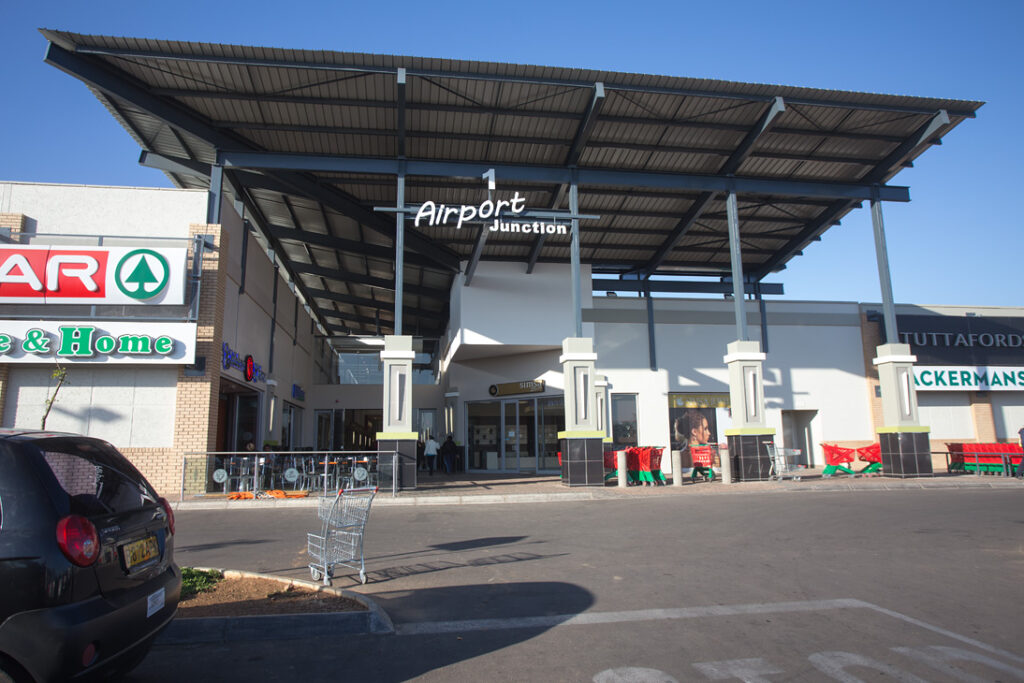 Named by its proximity to Sir Seretse Khama International Airport, Airport Junction Mall is one of the most convinient malls. With a total number of One hundred and four (104) stores and Two thousand, three hundred and seventy-eight (2378) parking spaces including underground parking, APJ indeed has it all. Airport Junction Mall is strategically positioned close to most hotels, and it is about Seven (7) kilometers from Sir Seretse Khama International Airport. This means that if you have an air trip, you can grab some few things before making your way to the airport. The mall also offers a short distance for those accomodated by the hotels, be it tourists who just landed or local customers. APJ sits on a Fifty-one thousand, One hundred and forty-five (51145) square meters land.
Railpark Mall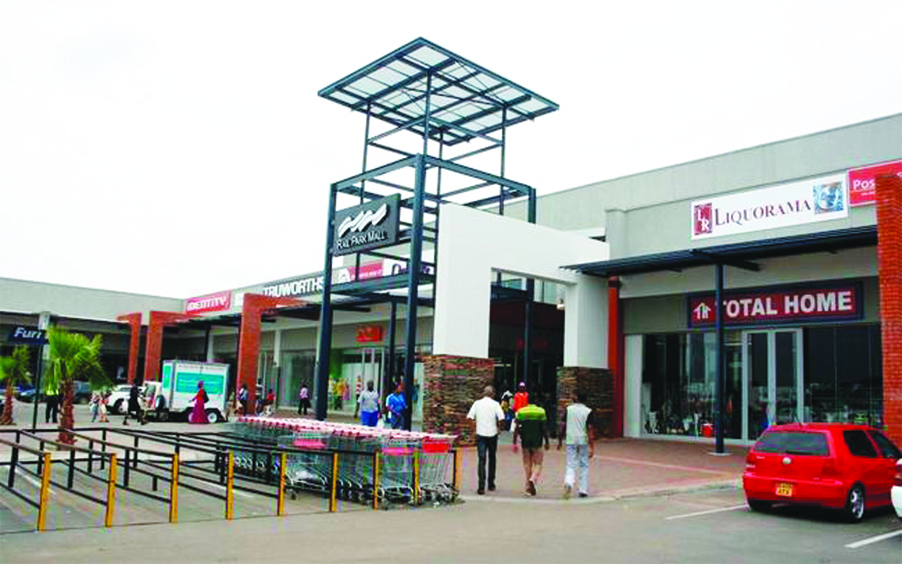 Railpark Mall is one of the busiest malls, any given day you will find it crowded. Before anything else, the Mall captures attention by its phenomenal architecture. The mall sits on a Thirty-two thousand (32 000) square meter plot and is owned by the Botswana Railways but managed by Turnstar Holdings. With a pedestrian bridge connecting it to the Station Mall and Taxi rank, Railpark Mall is accessible from both Taxi rank and Bus rank. Though Railpark Mall is between two (2) malls; Station Mall and KB Mall, Railpark Mall is not bothered as the two malls are relatively smaller and overwhelmed by the market provided by train station, bus rank, and taxi/combi rank.
Main Mall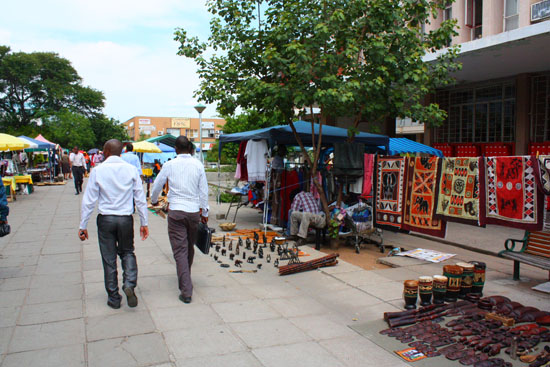 This one here is one of the oldest shopping Malls in Botswana. The mall was built on 1963 in preparation for independence. Main Mall houses a number of Commercial banks including First National Bank Botswana (FNBB), Absa Botswana, Standard Chartered Bank, Botswana Savings Bank, and Bank Gaborone. The mall consists of street vendors selling food, traditional attires, leathers shoes, traditional decorations and other traditional accessories. America, Britain, Nigeria, Zambia, South Africa, and Chinese Embassies reside in Main Mall. The mall is just a stone throw from the Government enclave Gaborone City Council and the National Museum, meaning civil servants are mostly the target market.
Riverwalk Mall

Riverwalk mall has to be one of the best spots if you want to relax, and enjoy yourself without much noise. With its proximity to the river and the forest, there is always a cool breeze to cool you down as you enjoy your food. Riverwalk is positioned in such a way that travelers enroute to South Africa through Tlokweng boarder post can grab some few items on their way. The Mall is also close to University of Botswana (UB) which has roughly eighteen thousand (18 000) population, and Botswana Housing Corporation (BHC) hostels. The two (2) are providing such an attractive market for Riverwalk Mall.