Business
5 Effective Ways To Get Investors For Your Small Business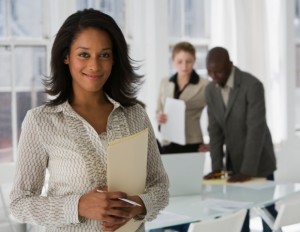 5 Effective Ways To Get Investors For Your Small Business
A lot of us are struggling to get our business up and running because we do not have the start-up capital. Getting an organisation or someone to fund your business is not always easy even from government programs.
Here are some tips to help you be able to get some investors in your corner.
1.      Business Plans Sell Investors
Actually, they don't, a well-written and convincing business plan (and pitch) can sell investors on your business idea, but you're also going to have convince those investors that you are worth investing in. When it comes to investment, it's as much about whether you're the right person to run your business as it is about the viability of your business idea.
Your business plan is an essential piece of the funding puzzle, explaining exactly how much money you need, and where it's going to go, and how long it will take you to earn it back. Everyone you talk to is going to expect to see your business plan.
2.      Private Equity Firms
Considered a traditional path to investor funding, private equity firms give you access to everything from a few thousand to millions in investment, primarily to those start-ups considered to be in the early stage with great growth potential.
3.      Professional Social Networking Sites
Beyond LinkedIn, which is still a place to look for investors, numerous professional social networking sites have launched that can help connect you with all types of investors across all industry specializations and business segments. Many of these new professional social networking sites even connect you with investors from other countries who want to participate in the global business environment and often bring your product or service to their part of the world.
4.      Venture capital
The business of venture capital is frequently misunderstood. Many start-up companies resent venture capital companies for failing to invest in new ventures or risky ventures. People talk about venture capitalists as sharks—because of their supposedly predatory business practices, or sheep because they supposedly think like a flock, all wanting the same kinds of deals.
5.      Make Sure You're Pitching To The Right Investor.
Again, do your homework beforehand and seek out someone who's interested in this area or someone who's going to write the check you need them to write."
"Most VCs will go through a checklist and everything's got to meet our criteria. If we're vegetarian, we don't want to see a steak."