Red lipstick is such an iconic colour, but it is also one of those colours that so many black ladies are hesitant to wear, despite the fact that there is a red for everyone. Here are some of the reasons that will take your fears away.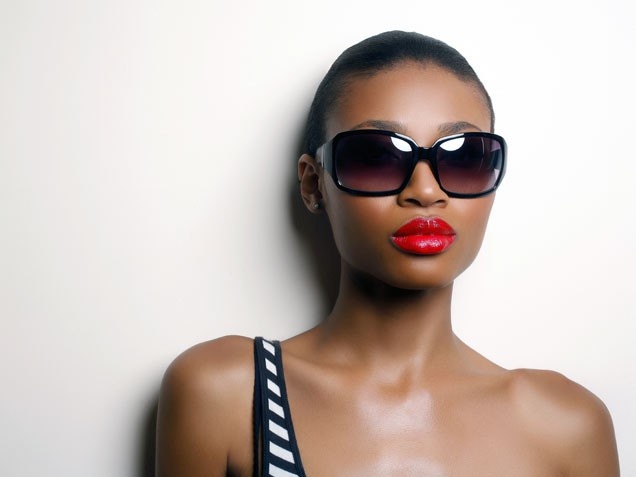 1. Lipstick Intensifies The Colour Of Your Eyes.
When you put red colour lipstick on your lips, it does amazing things for your eyes. Colour on your lips affects the colour of your eyes. Your eye colour looks much more intense; blue eyes look bluer, green eyes look greener, brown eyes look browner, etc. It draws out and emphasizes their natural colour.
2. Bold & Sexy
Want to get an impression of glamorous, bold and sexy? Staining red lipstick with Smokey eye makeup instantly makes you a 'diva'. Your view is definitely immediately stole attention when attending special events.
3. White Teeth Appear More White.
Many agree, red lipstick makes your teeth look whiter. Wearing red lipstick makes my teeth look whiter, than they already are, and you can smile with confidence. Every man who sees a woman using a red lipstick they would think she was sexy.
 4. Face Brighter
It does not only make teeth look whiter, it will also make your face will look brighter. Find a red tone that suits your skin. Whites match using red lipstick wine, berry and plum; olive skin, use a red with orange base; brush for darker skin tones brownish red color, mahogany and caramel.
5. Brings Out Your Confidence
Red is such a positive colour, you feel yourself when you have anything on red. So why not moisturize your lips with red lipstick and feel the power within you.