Business
7 Ways To Market Your Small Business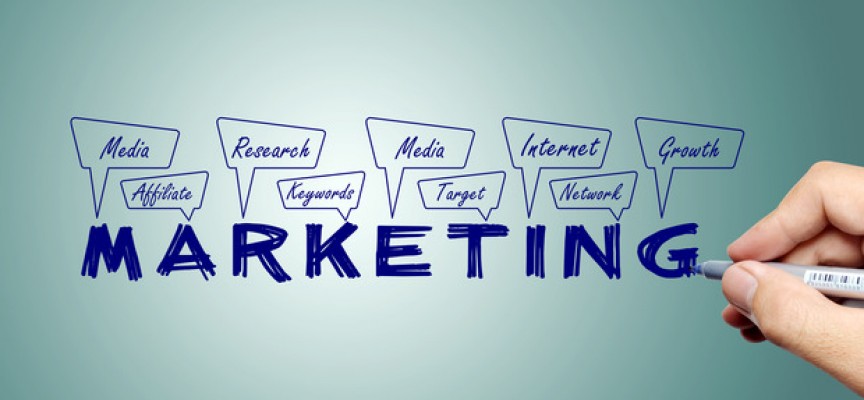 7 Ways To Market Your Small Business
A lot of us are operating small business but we often struggle with effective marketing strategies. Here are a few tips to follow to get more clients;
1. Facebook Advertising
Two million small to medium sized businesses advertise on Facebook; it's an inexpensive and effective way to market to virtually any audience. Facebook ads excel at advanced targeting. They allow you to target a specific audience based on location, interests, age, sex, online behaviour, and many other factors.
Creating Facebook ads is very easy. You just need a solid headline, a bit of descriptive copy, one image, and a link.
The Facebook Ads Manager also makes it fairly simple to run and test multiple ad sets, allowing you to hone in on a winning formula and reach profitability without needing advanced technical expertise.
That said, many new users have a lot of difficulty succeeding with their initial campaigns. It takes some persistence, but on the plus side, Facebook's popularity has produced numerous 3rd party tools that can help you succeed.
If you run a business that has a strong visual component, it might be worth trying out Instagram Ads instead. As a subsidiary of Facebook, Instagram Ads benefit from the same data base and targeting options, while allowing you to connect with an audience that is better primed for visual sales
2. Google My Business
Ranking your Google My Business (GMB) listing is one of the most powerful things you can do for your business.
In fact, if you run a local business targeting local clients, I would dare to say it is THE most powerful strategy available to you. Google My Business combines all your different Google platforms into one central place, which includes your Google+ profile, Google Maps profile, your Google reviews, access to data on Google Analytics and Google Insights, and more.
Content Marketing
18% of marketers say that content marketing has the greatest commercial impact on their business of any channel in 2016. Content marketing is the process of creating and distributing valuable, relevant, and consistent content to attract and retain a clearly-defined audience and drive profitable customer action.
Unlike paid advertising, content marketing focuses more on long-term results. The initial payoff tends to be low, but the long-term, sustainable growth in visitors, leads, and customers can single-handedly carry a business.
Content marketing is not easy, however, and requires every element to be done right:
Quality content
Relevant topics
Optimized for SEO
Optimized for readers
Consistent content creation & promotion
Content is not limited to blog posts. It includes videos, podcasts, online courses, and a host of other mediums in which people consume information.
If you are considering this strategy for your own business, make sure you have the time and capital needed to get going with no initial ROI, and then DO YOUR HOMEWORK. Too many businesses these days are just wasting resources creating mediocre content with no payoff, now or ever.
4. Organic Social Media
Using social media for business is really a non-negotiable.
67% 0f customers use social media for customer support, and 33% prefer using social media instead of the telephone. If people can't find your business via social media, they will look for your competitors who ARE present on preferred social channels.
The real question isn't whether you should have active social media accounts, it's how much time and resources you should be investing in growing your social audiences.
For some businesses, it makes sense to invest heavily in organic social media growth.
For example, Instagram users that follow fashion influencers are actively looking to purchase new styles. By building an active, fashion-savvy audience, a clothing retailer can build a consistent direct sales channel.
Email Marketing
Email marketing is the cornerstone of digital marketing.
Most of the people who visit your site will not buy from you immediately. Capturing contact info for additional marketing and "lead nurturing" is the best way to sell in 2016, and email remains the highest converting channel for interacting with leads.
Email marketing funnels begin with a "lead magnet". This is something compelling you offer your website visitors in exchange for their email address. Possible options include a free digital download, a free service trial, a "seat" at a webinar, site membership, a coupon, etc.
Once the person subscribes to your email list, you'll have the opportunity to display your authority and credibility by providing valuable content to them via email.
Other benefits of email marketing include:
Low cost
Global reach
Easy to automate
Easy to segment
Immediate communication
Easy to setup and run
Easy to track and optimize
There are a lot of marketing channels that are hard. As you may have noticed from the above list, email marketing is one of the few that can be described as "easy".
Write A Column
If you are a decent writer, sharing your expertise in the form of weekly or monthly write-ups can do wonders for your brand.
This isn't usually a situation where you get paid, but it's also not a situation where you have to pay. These columns give you the opportunity to make consistent contact with an audience, building an actual relationship with the publication's readers. That audience then begins to think of you when they think of experts in your field.
On the more accessible end, local newspapers or non-profit magazines are often looking for quality contributors. One the more exclusive end, publications like Forbes, Inc, and Fast Company are made up almost exclusively of unpaid expert columns.
But believe me. These experts make bank thanks to their place on these influential platforms.
Make sure that what you write about is valuable to the target audience. This isn't lowkey advertising. It's a chance to access and build trust with an audience someone else worked really hard to build.
Join Local Business Groups
Joining local business groups will give you the opportunity to meet up with other like-minded people who already share some common ground with you: owning a business. While a lot of more general entrepreneur groups exist, there might also be some niche-specific groups and meet ups in your area.
These groups are a great opportunity to bounce ideas off other smart people, share referrals, find talent, and identify new opportunities.
They are also a major catalyst in expanding your network around the city in which you live. Connections tend to multiply, and if your group takes networking seriously, you can leverage your seemingly minor connections into much significant ones.
While these groups are typically best found online, it's preferable to have in-person meet ups for the bulk of your interactions.
Lastly, these groups can lead to joint ventures and profitable partnerships, which we will discuss more in the next section.
7.Partner With Other Businesses
Teamwork is always more effective than singular effort, and combining resources with another business can help you do things you could never accomplish on your own.
It's typically best to target companies in your local area, even if your clientele isn't local. Your goal is to work out a complementary arrangement that provides mutual benefit for both businesses.
Some joint venture examples include:
A PPC agency could partner with a CRO agency to refer clients to each other.
A coffee shop could offer free coffee vouchers to a plumbing company's customers.
A marketing company could partner with an accounting firm to recommend each other's services during new client on board.
A beauty therapist could offer free manicures for a hair stylist's clients.
There is really no limit to what's possible. Simply identify crossover in your audience and a non-competitor's audience and then find a way to tap into that crossover in a mutually beneficial way.