Business
Trending
Access Bank acquires BancABC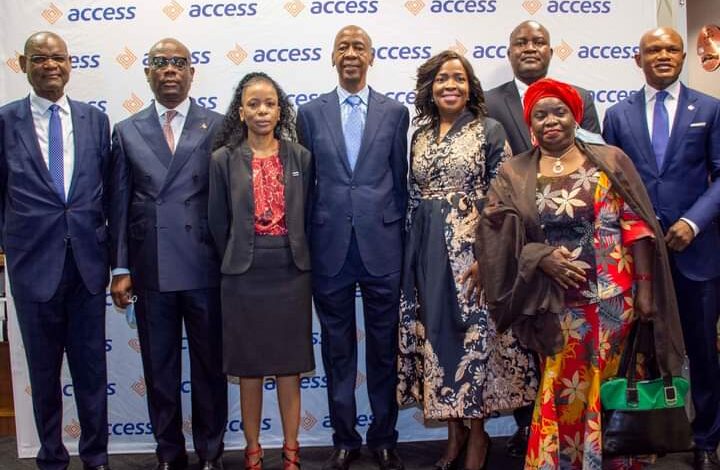 Today marked the acquisition of BancABC by Access Bank. The Nigerian bank is marking its entry into Botswana, and enlarging its footprint in Southern Africa. The bank already has some branches in a few Southern African countries.
Speaking during the ceremony, Honourable Peggy Serame, the Minister of Finance and Economic Development says the bank's entry into the country will bring about technological boost as Access Bank is one of Africa's leading banks.
"The acquisition of the BancABC by Acess Bank constitutes foreign direct investment, which we are grateful of, especially given the impact of COVID-19 pandemic on the domestic economy. At a macro-level, it is imperative that, collectively, we promote a conducive environment for companies to do business in Botswana with Batswana. The underlying benefits of such forms of investment are unlimited in nature as we work towards increasing productivity, creating jobs, developing infrastructure, promoting innovation, fostering skills transfer and introducing technological advancements that can contribute towards the growth of Botswana economy." said Minister Serame.
Founded in Nigeria in 1989, Access Bank is one of the largest banks in Nigeria and one of Africa's leading banks by customer base. It has a vast network of more than six hundred (600) branches and service outlets, spanning across three (3) continents, in over ten (10) countries with millions of customers. Further, the Bank employs over twenty thousand people in its operations in Nigeria, Sub-Saharan Africa and the United Kingdom, with representative offices in China, Lebanon, India and the United Arab Emirates (UAE).
Serame further advised that the economy is projected to grow by nine point seven percent (9.7%) in 2021. This comes after Gross Domestic Product (GDP) loss experienced in 2020, when the economy contracted by 8.5 percent as a result of the pandemic. Further, in Quarter two (2) 2021, the Minister says, the economy grew by thirty six percent (36%) compared to a year earlier. "This GDP growth of 36 percent puts us well on track to achieve the full year target" she said.