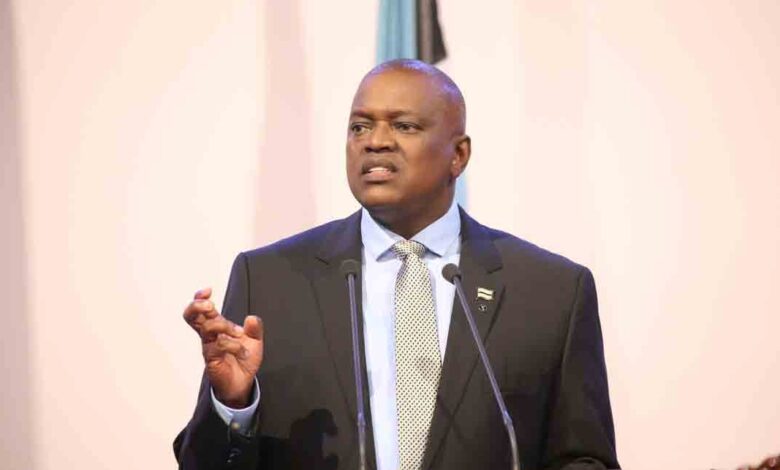 Africa Continental Free Trade Agreement (AfCFTA) presents an opportunity for African member states to do business with ease in Africa and in extension help resuscitate the economy- a move that is very vital especially in this era of Corona Virus Disease (COVID-19) pandemic which has affected the economy of almost every country in Africa and in the world.
Speaking on the occasion of the Africa Private Sector Summit of 2021 in a virtual meeting, His Excellency President Dr. Mokgweetsi Eric Masisi indicated that the AfCFTA will provide a platform through which African States will trade amongst themselves and exploit the abundant natural resources found on their continent, for the benefit of all Africans. According to President Masisi, AfCFTA will : accelerate Africa's industrialisation efforts; support diversification of Africa's export base; lead to creation of sustainable employment especially for the youth; and eradicate abject poverty on the continent.
It has been revealed that according to the 2020 findings of the United Nations Conference on Trade and Development (UNCTAD) the value of global merchandise trade was predicted to fall by 5.6%. Conceptualizing the effects of the pandemic, Botswana has recorded an increase in the unemployment rate, which affected the youth mostly.
"The entry into force of the Africa Continental Free Trade Agreement (AfCFTA) on 1st January 2021 gives us hope that all is not lost. Thus, the theme for this Summit, "Doing Business under the AfCFTA", resonates very well with the situation we find ourselves in. It presents a golden opportunity for participants to engage in meaningful conversations which will support efforts to create 'the Africa we want', now and beyond COVID-19, under the AfCFTA." Masisi underscored.
With a market population of about 1.27 million people across 55 African member states, and a combined Gross Domestic Product of approximately 25 trillion pula, AfCFTA indeed is a platform that can be used to bear sweet fruits if taken a good advantage of. Since AfCFTA is a platform that would be used mainly by the private sector, President Masisi encouraged the governments to set up legislation that would make it easy for investors to actually do business, and revive the economy.
"We need to nurture the spirit of entrepreneurship in Africa in order to drive economic empowerment for all our citizens. This will stimulate economic growth through value addition and beneficiation of our natural resources. And, we can achieve this through trading more amongst ourselves and building strategic partnerships with other emerging economies in the global economy." he highlighted.
Urging member states to move from natural resources based economy to knowledge based economy which is currently on the rise, President Masisi mentioned Agriculture and Agro-processing, Mining and resource beneficiation, Manufacturing, ICT, innovation led businesses, as well as cargo and logistics as businesses that can bring maximum benefits and diversify the economy of Africa.