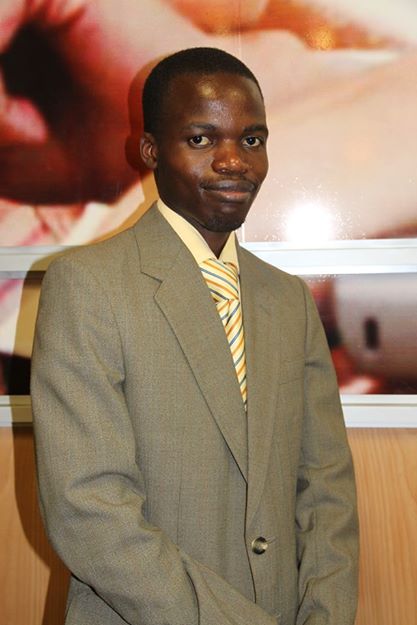 Alvin Nyika is a 30 year old social entrepreneur from Zimbabwe. He is the founding Chairperson of Core Foundation a Hybrid Organisation that focuses on social entrepreneurial development and wealth creation in rural and urban areas using entrepreneurial development and resource creation to sustain communities and enable economic development, that endeavour to create resilient, indigenous and techno savvy entrepreneurs with a global vision who will be efficient and effective in a competitive environment and inculcate entrepreneurial values among educated youth and school drop outs to think of entrepreneurship as a viable career option, helping young people start their own business and employment creation which operates in 5 provinces. Core Foundation has a Memorandum of Understanding with the Ministry of Small and Medium Enterprise and Cooperative Development and it also works in partnership with the Ministry of Youth, Indigenisation and Economic Empowerment.
 Founder and CEO of Gibeon Enterprises a diversified company that has interestsin manufacturing and ICT sourcing and distribution in Zimbabwe and Botswana. He is also one of the pioneering members of Pan African Business Council and also a trustee of several charitable organisations such as Wisdom Center Academy in rural Domboshava, Infinite Grace Foundation in Chitungwiza and  Hunters  Catch them Young Football Academy in Glenview and other Not for profit Organisations. He is also involved in with NAYO (National Association for Youth Organisations) Chairman of Empretec Association for entrepreneurs and Vice President of the Global Shapers Community Harare Hub. He has been recently appointed for an Ambassadorial role for a Kenya based Organisation (CMCF) Change Minds Change Future which fosters on education and economic empowerment in Africa and mentors university students and high school students, CMCF has made impact to several high schools and Universities.
Alvin is also a certified Ambassador for Sterio.me in Zimbabwe, with further authority to represent Sterio.me in Kenya. Sterio.me is an educational technology company that operates in over 10 African countries including Nigeria, Ghana, Kenya, Tanzania, Uganda, Ethiopia, Malawi, South Africa, Swaziland, and Zimbabwe.
 He also served in a number of leadership roles including being a Student Representative Council member both in high school and at College level and he was involved in voluntary work with some of the charitable organisations.
 He is a ubiquitous social entrepreneur a fast mover, a dynamic innovator, a deep strategic thinker and a tremendous advocate for his constituentinces with a passion for private sector solutions to sustainable issues have always been at the centre of Alvin's professional life. He learned the importance of socially and environmentally sustainable development and its necessity for peaceful coexistence of future generation. He developed the acclaimed social enterprise Core Foundation to provide protection, support and care for the marginalised children and youth using a series of social business models, making an impact on social good issues to end poverty and unemployment with various stakeholders. Recently recognised by "Young Entrepreneur" a television magazine for young Zimbabweans in business. Alvin has been featured in newspapers and Radio programmes covering aspects such youth development, role of young professionals, career planning and on business related topics and also has made a key role presenting issues that have to do with the current indigenization and youth economic empowerment. He is currently working on African project for the next 50 years with a number of African youth lead organisations.
He enjoys motivating young people at Institutions of Higher Learning, High Schools, and Youth Camps and at Orphanages, and spends time at Old people's homes helping with the integration into society.
He worked for Niceway Enterprise (pvt) Ltd as workshop assistance, Tomorrow's Investments (pvt) Ltd as a sales person Seekers Software as a marketing manager for ICT consumables. He later joined Sadok (pvt) Ltd as a Marketing Director and then founded Gibeon Enterprises in 2008 and Botswana which has diversified interest in manufacturing, packaging, and agribusiness and ICT business.Later in 2010 he founded Core Foundation.
He serves on boards aimed on youth empowerment, leadership development and socio economic development. He believes in giving back to the less fortunate, making a difference to change society and making it a better place for all. He is passionate about youth development, empowerment and social entrepreneurship; helping young people to unleash their potential and will one day play an active role in reducing unemployment and poverty in Africa
Twitter:@AlvinNyika
Facebook: Alvin Nyika
Linkedin: Alvin Nyika