Opportunities
Apply! (198) POLICE Constables Posts Across Botswana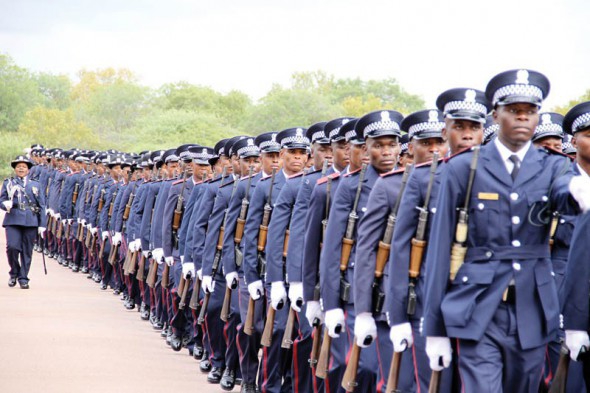 VACANCY CIRCULAR NO. 8 OF 2019
Applications are invited from suitable candidates for the post of Police Special Constable. The positions are two year renewable contracts tenable in the Botswana Police Service as follows:-
– NORTH CENTRAL DIVISION:
Bobonong (3), Dibete (10), Letlhakane (16), Machaneng (3), Mahalapye (5), Marstinsdrift (1), Maunatlala (2), Serowe (7), Shoshong (2) Selibe Phikwe (3) and Palapye (2).
– SOUTHERN DIVISION:
Bokspits (2), Gantsi (5), Goodhope (2), Jwaneng (6),
Kalkfontein (2), Kanye (5), Lobatse (12), Mabutsane (1),
Molepolole (13), Moshupa (5), P/Molopo (6), Ramatlabama (3),
Sejelo (2), Sojwe (1), Takatokwane (5), Thamaga (8),
Tsabong (5), Tshane (2) and Woodhall (13).
– No. 5 DISTRICT:
Gumare (3), Gweta (5), Maun (14) and Seronga (2)
– No. 7 DISTRICT:
Kasane (14) and Kazungula (8)
SALARY SCALE: B5 (P32, 592-P38, 784)
LEAVE: 20 working days per annum
BENEFITS: Overtime Allowance at 20% of Basic Salary.
QUALIFICATION:
Interested applicants should have BGCSE or IGSCE or better and should have attained at least 30 points with grade C or better in English Language.
REQUIREMENTS:
• Botswana Citizens both Males and Females (in possession of valid National ID cards).
• Aged between 18-24 years.
• Be physically and mentally fit in accordance with the BPS Recruitment Medical Standards.
• No adverse criminal records.
• Minimum height of 165 cm for males 160 cm for females
• Minimum body weight of 55 kg for Males 45 kg for Females
• All candidates shall undergo the selection process which include both physical fitness assessment and comprehensive medical examination.
• Female candidates must not be pregnant
• Be of good character
• Have no visible body marks (tattoos) while wearing police uniform
KEY RESULT AREAS
The Officer at this level is held accountable for the following Principal Outcomes:
• Reduced Crime
• Prevention of crime
• Law and order
• Public tranquility and Safety
• Customer satisfaction
• Road Safety
PRIMARY PURPOSE OF THE JOB:
To provide frontline policing services in an effort to maintain law and order.
JOB DESCRIPTION:
Successful candidates will be required to undergo Police Training for 6 weeks and on completion carry out the functions of the Botswana Police Service as outlined in Section 6 of the Police Act Cap 21:01 of Botswana Laws:
• Protect Life and Property
• Prevent and Detect Crime
• Repress Internal Disturbances
• Maintain Security and Public tranquility
• Apprehend Offenders
• Bring offenders to justice
• Duly enforce all written laws with which the Botswana Police Service are directly charged and to generally maintain peace.
APPLICATION: Applicants should quote this advert and provide:
• Full names, address, place and date of birth
• Brief summary of career with duties (CV)
• Certified copies of Educational Certificates, References and Omang.
• Contact details; mobile phone / cellular or landline numbers where possible.
TERMS AND CONDITIONS: Successful candidates will be subjected to:
• A comprehensive Medical Examination
• A comprehensive Physical Fitness examination
• Criminal vetting and
• Security vetting.
Applications should be addressed to:-
1. For Palapye and surrounding areas:
Divisional Commander North Central
P.O Box 4
Palapye
OR Hand delivered to North Central Division Headquarters, Palapye
2. For Lobatse and surrounding areas:
Divisional Commander South
P.O Box 89
Lobatse
OR Hand delivered to Southern Division Headquarters, Lobatse
3. For Maun and surrounding areas:
Officer Commander No. 5 District
P.O Box 7
Maun
OR Hand delivered to No. 5 District Headquarters, Maun
4. For Kasane and surrounding areas:
Officer Commander No. 7 District
P.O. Box 1
Kasane
OR No. 7 District Headquarters, Kasane
CLOSING DATE: 28th June 2019
NB: Applications for more than one (1) station will be disqualified.
Only shortlisted applicants will be responded to.
Applicants to indicate the preferred station.
For further information, please contact: Ms. B. Monnamorwa – 5336204
and Mr. J. Sehlupheki – 5336272