Business
Trending
BBS Boardroom power struggle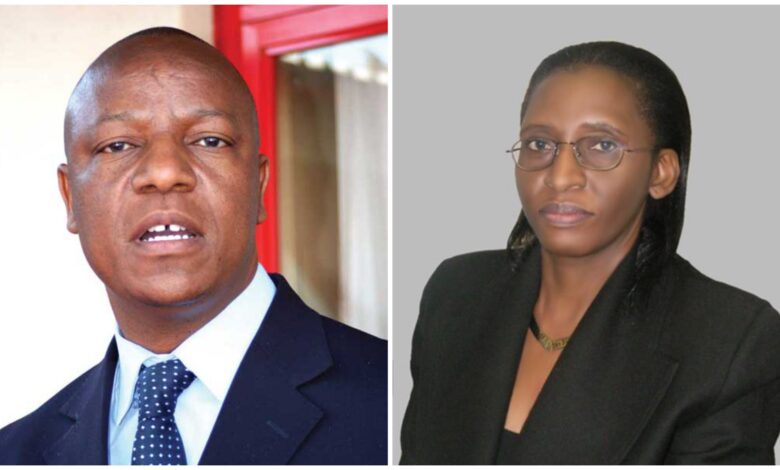 The Botswana Building Society Limited (BBS) is experiencing a turmoil owing to boardroom power struggle ahead of the company's Annual General Meeting (AGM) scheduled for 30 April 2021.
The brawl was sparked when the company's Board Chairperson Ms. Pelani Siwawa-Ndai informed the staff that she has fired the company's Managing Director (MD)- Mr. Pius K.B Molefe and Board Secretary Sipho Showa.
In his response MD Molefe informed the staff and the shareholders that Ms. Siwawa-Ndai's communique is unauthorized. He stated that he will continue in his position as the MD until the AGM slated for month-end. According to Molefe, Ms. Siwawa-Ndai and four other directors are trying eliminate competition ahead of the elections.
"The unlawful decisions of the Board materialised after Board Members were displeased that 5 of its members who are retiring on 26 April 2021 will face competition from 5 other candidates for election to the Board at the BBS Limited Annual General Meeting slated for Friday 30 April 2021. The 5 retiring Directors being Ms. Pelani Siwawa-Ndai, Mr. James Kamyuka who has been on the Board for more than 10 years, Mr. Michael Tlhagwane who, in any event, is barred by Bank of Botswana regulations from serving on the Board of the envisaged commercial bank because he works for a parastatal entity MVA Fund, Mr. Richard Molosiwa and Mr. Kgalalelo Monthe appear to have expected nominations from other parties not to be accepted so that they can be re-elected without opposition. As explained by Management at the said meeting, neither Management nor the Board have the authority to decline nominations submitted by Shareholders or other interested parties in line with the Companies Act and the BBS Limited Constitution." Molefe charged.
As events unfold, the BBS Limited management has hired a private security to deny directors entry into the Company headquarters. Moreover, BBS Limited has been suspended from the Botswana Stock Exchange (BSE) pending clarification of the matter.