Briefly tell us about yourself
My name is Boitumelo Seth Sethoko born in Maun, grew up in Maun & Gaborone. I am a young entrepreneur with a good eye for business, I am a young leader but most of all a team player no matter where you put me and I have the heart for helping the community in many ways. Thus I always say we are in the Social Business, I have not reached my success yet and that is what drives me forth to sleep late and wake up in the morning.
Tell us more about Cryptic Avenue
Cryptic Avenue is not a t-shirt business but a brand, inspired by poetry and motivational quotes, and social issues. The designs are derived from poetry which we as the Cryptic team write and the real job is making sure the inspirational poem & design are illustrated well.
What motivated you to go into business?
My father Letlhogile and late mother Gaefele, my late brother in law Modisagape Mothoagae where inspirational figures when growing up, they had passion, where caring, hardworking, powerful speakers, and above all always assisted those in need. So I'd love to say they instilled the passion to work hard in me, the passion to create, the passion to assist the community in any way. So with a few friends we started designing and with time sort out the meaning of the designs and that grew me and the vision and mission where much clearer with time. Since then i have become a better and focussed person in and out of work which led to Cryptic Avenue landing a partnership with Inspire1Million campaign.
Did you face any challenges in mobilizing you capital? what were the financial requirements and how did you mobilize funds?
Yes I faced a lot of challenges when mobilizing capital, my family found it outrageous that I wanted to get into business at a young age before completing my study at university. Finding people to believe in this idea was very hard, but in the long run with hard work & persistence people in my network started to listen, and saw my vision, and only then my cattle were sold so I could finally invest in my dream. The financial requirements where a mere P 5 000,but I ended starting with less than that and the client reception  was outstanding and that led to more orders being done.
Do you have any employees? What challenges do you face in working with them?
No I don't have any employees yet, but I have a much focused partner,  Boitshepo Motsamai who is as passionate as I am and has the same vision for Cryptic Avenue and since our partnership, Cryptic Avenue has grown from just an idea and developments are faster now and we aim to be a top brand, with a powerful team employees.
What were the major challenges that you faced in the process of starting up your business? Major challenges where obviously capital, a computer, software, skill to write poems, finding a good printing company, finding good quality clothing, and speaking with potential investors.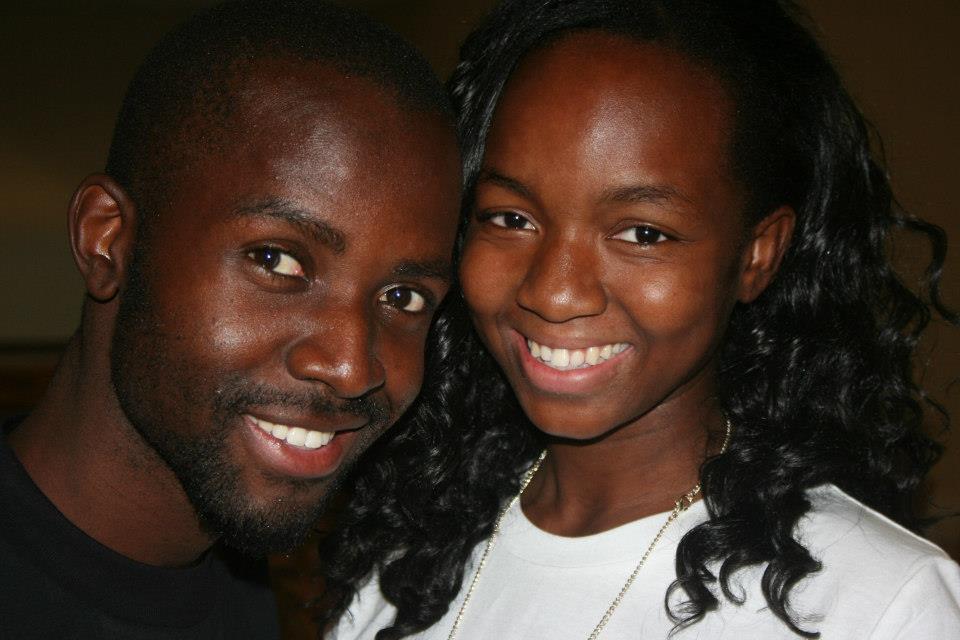 What are your future plans in relation to this business? Do you plan to venture into any other business?
Honestly my partner and I are growing Cryptic Avenue to be a brand with a meaning, and that is a number of business ventures, supporting the government, the formation of the Cryptic Avenue Foundation with the benefit to all ages, we are currently seeking Boutique stores to sell our products.
You have partnered with Sabirul Islam. Tell us more about that partnership and what you aim to achieve with Inspire1million Botswana
We have partnered with Sabirul and this is the start of new and better things. We are hosting Sabirul and his 9 year old sister for the Inspire1Million Botswana on a 10 day campaign. This will see the development of our younger sisters & brothers as we are trying to instil the passion to follow their hearts, be young entrepreneurs & create jobs for others, because currently in Botswana there graduates with degrees but no jobs. Instead we still have land, and our government has initiatives that youth can get funding for. The vision Cryptic Avenue has for the future Botswana is powerful and this is a legacy we want to share with our fellow Batswana citizens, and residents. In the long run this partnership will see the growth of Inspire1Million & Cryptic Avenue internationally.
What advise can you give young Batswana who aspire to be entrepreneurs
Your passion for business is always there, you just have to know your ideal business idea, and work hard to create a concept that no one will turn down, especially yourself. It all starts with yourself, believe in yourself. We kindly urge the youth to get in touch with us for a better Botswana after all no idea is bad idea, it's just timing and work ethic.
How can people contact you?
We can be reached on 72467565/73668855, we are also on Facebook Cryptic Avenue Clothing, Twitter @CrypticAve e-mail cryptic.avenue@gmail.com