News
Trending
BPF versus BDP insults trade continues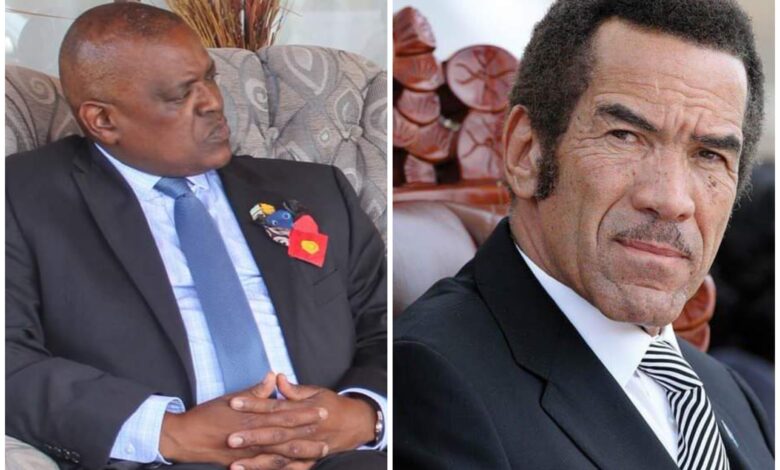 It is common knowledge that a cat and a mouse have a fierce lifelong enmity, but it looks like BPF and BDP are close to replacing the two as the face of a hot rivalry.
The past weekend was yet another opportunity for Botswana Patriotic Front (BPF) to throw a jab at their rivals, the Botswana Democratic Party (BDP). Speaking at a political rally at Lentsweletau on Saturday, the BPF patron, Former President His Excellency Lt. Gen. Dr. Seretse Khama Ian Khama lambasted "Seretse, Masire, and Mogae drove well, then Tshetlha (himself) came, I believe he too drove well. Then a person called Masisi came, then he failed to drive the 'car' called BDP. We realized he might cause an accident, we got off, an he did cause an accident."
Having his share, Tshekedi Khama, the brother to the Former President, also stressed that His Excellency President Dr. Mokgweetsi Masisi 'killed' the BDP which was formed by Seretse Khama (the father to the two Khama brothers) and Ketumile Masire.
"When my father was the President and Masisi's father was a minister, my father never fought him as now (Masisi does to Khama). When Masire took over from Seretse, we never saw him using derogatory remarks as we are seeing now." Tshekedi Khama charged.
President Masisi's father- Edison Setlhomo Masisi, served on several ministerial portfolios under Former presidents Seretse Khama and Ketumile Masire. Likewise, President Masisi served as an Assistant Minister of Presidential Affairs and Public Administration, Minister of Presidential Affairs and Public Administration, then Vice President under Former President Lt. Gen. Dr. Seretse Khama Ian Khama.
Matters were fine between the two leaders for a short time after Masisi's ascension to Presidency. It is not clear what happened between the two which caused rivalry between them. The nation soon saw an exchange of remarks between the two, reversal of Khama's reforms by Masisi, then ultimately the formation of BPF by Former President Khama followed by his loyalists.