Education
CALL FOR APPLICATIONS – 2023-2024 LOCAL SPONSORSHIP – NEW STUDENTS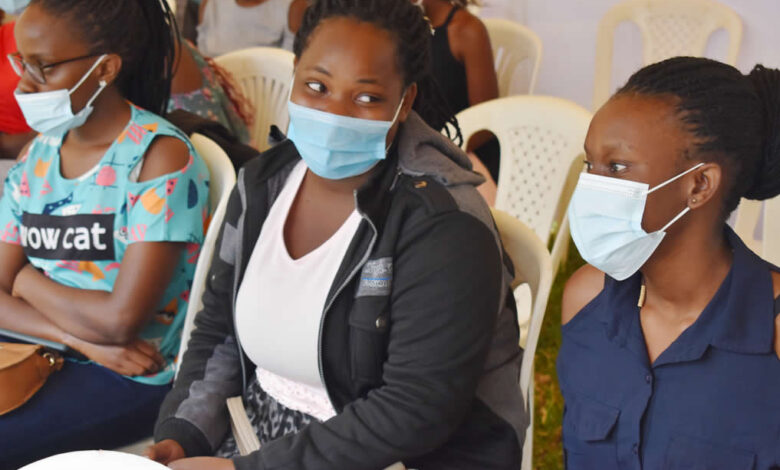 The Department of Tertiary Education Financing under the Ministry of Education and Skills Development invites applications from qualified citizens of Botswana for Tertiary Education Government Sponsorship for 2023/2024 Intake. All applicants are therefore advised to adhere to terms and conditions for applying for sponsorship as stated in this notice to ensure compliance to set requirements. Applicants are expected to have an email account/address in order to apply for sponsorship. The applicants will be allowed a maximum of 3 choices of programmes.
The Department has developed and deployed online or e-services module for use in processing applications for Tertiary Education Government Sponsorship. In this regard, applicants will submit their tertiary education financing application for the 2023/24 sponsorship cycle on-line. The system will validate your citizenship, age, secondary school results, admission at University/College, accreditation status of the programme applied for before awarding a sponsorship.
All applicants who fall under the Orphans and Vulnerable Children (OVC) and Remote Area Communities (RAC) and Special Educational Needs (SEN) categories should confirm their status with the respective administrative offices managing the programmes and subsequently log on to the system to apply for sponsorship within the time scheduled for students in this category of sponsorship.
APPLICATION PERIOD:
The online applications will be open from Monday 17th April 2023 at 23:59PM to Sunday 14 May 2023, 00:00AM on DTEF website https//tef.gov.bw. Updates will also be posted on DTEF Facebook page: 'Department of Tertiary Education Financing'. Applications from tef2.gov.bw will not be considered. If you have challenges accessing the system make a copy of the error message displayed and contact the DTEF at the call center telephone numbers/email addresses appearing at the back of the advert
SPONSORSHIP TYPE
Please note that the system will open for the following sponsorship types.
Sponsorship type Commencement End date
New Students (Mainstream)
17 April 2023
14 May 2023
New Student-Special Dispensation Category (OVC, RAC and SEN)
Top Achievers
Elite (as nominated by Ministry of Youth, Gender, Sports and Culture)
Deferred sponsorship
The under listed groups of applicants should submit their applications by e-mail [email protected]
a) Dependents of Diplomats – (Dependents of diplomats applying for external placement)
b) Deferred New Sponsorship (Individuals who were offered sponsorship in the previous year(s) but could not utilize the sponsorship)
The applicant is expected to upload required supporting documents, therefore keep ready scanned copies of such supporting documents in pdf, jpeg, png or jpg format for uploading.
ELIGIBILITY CRITERIA:
To be eligible for a Government sponsorship you must:
 Be a citizen of Botswana
 Be able to complete the programme of study before turning thirty-five (35) years of age
 Have obtained a minimum cut off points of 36 points or better at BGCSE or equivalent for Mainstream and 31 points for OVC/RAC/SEN applicants in 2022 or previous years
 Not have benefitted from Government sponsorship before.
 Have a minimum of 36 points or better in BGCSE or equivalent after they have upgraded their results.
REQUIRED APPLICATION DOCUMENTS:
The following documents should be uploaded into the system:
i. Copy of Statement of Results (BGCSE or equivalent)
ii. Copy of valid National Identity Card (Omang) or Birth certificate where one is below 16 years or doesn't have OMANG
iii. Copy of admission letter from a recognized tertiary institution of your choice stating programme of study, programme duration and costs of the programme.
iv. Affidavit from the Commissioner of Oaths in case your names are different as contained in the academic certificate, Birth Certificate and National Identity Card (Omang).
v. An official confirmation of change of surnames if surnames in the academic certificate and Omang are not the same
vi. A clearance letter from the institution previously placed at for Individuals who did not utilize their previous sponsorship.
vii. A cover letter from the Embassy confirming your status as dependent of a Diplomat.
APPLICATION PROCEDURES:
STEP 1: Online Tertiary Education Sponsorship Log-in.
Visit the official website of the Online Tertiary Education Sponsorship and Click on Sign Up, top right, this allows you to create a user account to use to interact with DTEF. Capture your details as per the form displayed. Enter a valid email address e.g. [email protected] at the end, click Create New Account.
STEP 2: Apply
After logging in, click Apply for Sponsorship
STEP 3: Choosing the Application Type.
Ensure that the form displays New Students, as shown below:
STEP 4: Provide Exam details
STEP 5: Fill in information on personal details
STEP 6: Program Details
Select the institution and the systems will auto-fill other details.
STEP 7: Attaching the relevant documents
Upload the relevant supporting documents in pdf, jpeg, png or jpg format at the Attachment section.
STEP 8: Declare, Preview and Select Submit.
STEP 9: Select Application-My Application New Student on the Main Menu. Select and view the Memorandum of Agreement on the table that appears.
STEP 10: Select Accept on the table to generate Offer letter. Click Offer letter then view PDF to download.
Note that the Reset button will allow you to start the application afresh and clears all that you have captured before. This applies only to applications that have not been submitted, including the ones in Saved as 'Drafts'.
Note that if you do not meet the minimum required cut off point, the system will not allow you to proceed to the next step. A notification email will be sent to you through the email address you provided to that effect.
PRIORITY FIELDS OF STUDY & AREAS APPROVED FOR SPONSORSHIP:
Applicants may be sponsored on the approved Undergraduate areas of study listed under each priority Field of Study below. For more information on accredited programmes and accredited institutions offering such, applicants may visit the Botswana Qualification Authority website https://www.bqa.org.bw.
FIELD 1: AGRICULTURE
AREAS OF STUDY (DIPLOMA LEVEL)
1. Agriculture
2. Animal Health Production
3. Forestry and Range Ecology
AREAS OF STUDY (DEGREE LEVEL)
1. Agricultural Economics
2. Agricultural Education
3. Agricultural Mechanization
4. Agriculture
5. Agriculture Extension
6. Animal Science
7. Crop Science
8. Food Science & Technology
9. Range /forestry Ecological Science
10. Soil & Water Conservation Engineering
11. Wildlife Management and conservation
12. Biodiversity and conservation
13. Mathematical biology (Biomathematics)
FIELD 2: AVIATION
AREAS OF STUDY (DIPLOMA LEVEL)
1. Aircraft Maintenance Engineering
FIELD 3: BUSINESS & FINANCIAL SERVICES
AREAS OF STUDY (DIPLOMA LEVEL)
1. Accounting Technician
2. Procurement and Supply
3. Purchasing & Supply
4. Business Management
5. Marketing Management
6. Event Management
7. Banking & Finance
AREAS OF STUDY (DEGREE LEVEL)
1. Accountancy
2. Accounting
3. Applied Business Computing
4. Banking
5. Business Administration
6. Business Information Technology
7. Business Innovation and Enterprise
8. Business Intelligence and Data Analysis
9. Business Leadership
10. Business Management
11. Chartered & Certified Accountants
12. Computing with Finance
13. Entrepreneurship
14. Entrepreneurship & Enterprise Development
15. Event Management
16. Finance
17. Financial Management
18. Information and Technology Management
19. International Business
20. Logistics
21. Marketing Management
22. Production Management
23. Project Management
24. Public Finance
25. Public Relations & Integrated Communication
26. Public Relations Management
27. Purchasing/Procurement
28. Retail Management
29. Risk Management
30. Insurance
31. Strategic Management
32. Supply Chain Management
FIELD 4: CREATIVE INDUSTRIES
AREAS OF STUDY (DIPLOMA LEVEL)
1. Apparel Design
2. Fashion Design
3. Furniture Design
4. Graphic Design
5. Textile Design
6. Music Design
7. Merchandising & Retailing
8. Interior Design
9. Culinary Arts
AREAS OF STUDY (DEGREE LEVEL)
1. Film & Television Production
2. Fine Arts
3. Industrial Design
4. Jewelry Management and Design
5. Live Performance
6. Motion Picture Medium
7. Professional Design
8. Theater Arts
9. Sports Science
10. Exercise Psychology
11. Exercise Science & Wellness
12. Recreation & Sports Management
FIELD 5: CONSTRUCTION
AREAS OF STUDY (DIPLOMA LEVEL)
1. Construction Industry
AREAS OF STUDY (DEGREE LEVEL)
1. Construction Engineering
2. Construction Management
FIELD 6: EDUCATION & TRAINING
AREAS OF STUDY (DIPLOMA LEVEL)
1. Early Childhood Care and Education
2. Lifelong Learning & Community Development
3. Primary Education
4. Secondary Education
AREAS OF STUDY (DEGREE LEVEL)
1. Art and Design Education
2. Business Education
3. Coaching
4. Computer Science Education
5. Counselling Education
6. Design and Technology Education
7. Early Childhood Development
8. Early Childhood Education
9. Special Education
10. Inclusive Education
11. Family & Consumer Science
12. Lifelong Learning and Community Development
13. Music Education
14. Physical Education
15. Primary Education
16. Science Education
17. Music Education
18. Curriculum design/development
FIELD 7: ENGINEERING
AREAS OF STUDY (DIPLOMA LEVEL)
1. Aircraft Maintenance Engineering
2. Artificial Intelligence and knowledge Engineering
3. Automotive & Electrical Engineering
4. Building & Civil Engineering
5. Building Construction Industry
6. Diesel Plant Engineering
7. Electrical & Electronics Engineering
8. Electrical and Mechanical engineering
9. Highway Engineering
10. Leather Science and Chemical Engineering
11. Motor Vehicle Body Repair and Refinishing
12. Motor Vehicle Engineering
13. Refrigeration and Air Conditioning
14. Water and Environmental Engineering
AREAS OF STUDY (DEGREE LEVEL)
1. Chemical Engineering
2. Civil Engineering
3. Computer Engineering
4. Computer Science Engineering
5. Electrical and Electronic Engineering
6. Energy Engineering
7. Environmental engineering
8. Geological Engineering
9. Industrial Engineering
10. Leather Science and Chemical Engineering
11. Manufacturing Engineering
12. Materials Engineering
13. Mechanical Engineering
14. Mechatronics & Industrial Instrumentation
15. Metallurgical Engineering
16. Mineral engineering
17. Mining Engineering
18. Multimedia Engineering
19. Process engineering
20. Renewable Energy(solar) Engineering
21. Software Engineering
22. Telecommunications Engineering
FIELD 8: FOUNDATION
1. A Level for Top Achievers
FIELD 9: HEALTH
AREAS OF STUDY (DIPLOMA LEVEL)
1. Clinical Technology
2. Dental Therapy
3. Emergency Care technology
4. Environmental Health
5. General Nursing
6. Health Education & Promotion
7. Healthcare Management
8. Medical Laboratory Technology
9. Occupational Health and Safety
10. Pharmacy Technology
AREAS OF STUDY (DEGREE LEVEL)
1. Doctor Assistance
2. Emergency Medical Care
3. Environmental Health
4. Health Education and Promotion
5. Health Information Management
6. Health Service Management
7. Histotechnology
8. Medical Laboratory Science
9. Medicine
10. Nursing Science Generic
11. Occupational Health and Safety
12. Paramedics
13. Pharmacy
14. Physiotherapy
15. Psychology
16. Public Health
17. Specialist nursing professionals
18. Counseling Psychotherapy
19. Rehabilitation Counseling
FIELD 10: HOSPITALITY & TOURISM
AREAS OF STUDY (DIPLOMA LEVEL)
1. Accommodation Operations and Services
2. Culinary Arts
3. Travel / Tourism/Hospitality management
4. Cultural Tourism
AREAS OF STUDY (DEGREE LEVEL)
1. Travel Operations & Management
2. Tourism Management
3. Hospitality Management
FIELD 11: HUMANITIES
AREAS OF STUDY (DIPLOMA LEVEL)
1. Theology
2. Pastoral studies. AREAS OF STUDY (DEGREE LEVEL)
1. Theology
2. Pastoral Care
3. Broadcasting and Journalism
4. Chinese studies
5. Counseling
6. Digital Media
7. Humanities
8. Pastoral studies
9. Portuguese Lisophone studies
FIELD 12: INFORMATION TECHNOLOGY
AREAS OF STUDY (DIPLOMA LEVEL)
1. Systems Administration
2. Data Science AREAS OF STUDY (DEGREE LEVEL)
1. Network Computing
2. Information, Communication Technology
3. Mobile Technology
4. Cloud Computing
5. Computer Networking
6. Network Security/risk management
7. Computer Forensics
8. Information Systems management
9. Data analysis and Management
10. Business Information Technology
FIELD 13: PROFESSIONAL PROGRAMS
AREAS OF STUDY (DIPLOMA LEVEL)
1. Association of Accounting Technicians(AAT) AREAS OF STUDY (DEGREE LEVEL)
1. Association of Chartered Certified Accountants(AACA)
2. Chartered Institute of Management Accountants(CIMA)
3. Chartered Financial Analysis
FIELD 14: SCIENCE & TECHNOLOGY
AREAS OF STUDY (DIPLOMA LEVEL)
1. Architectural Technology
2. Geometrics
3. Sound Technology
4. Telecommunication Systems
AREAS OF STUDY (DEGREE LEVEL)
1. Actuarial Science
2. Applied Geophysics
3. Architecture
4. Biology
5. Biotechnology
6. Business Computing
7. Business Information Systems
8. Computer Science
9. Computer System Engineering
10. Computing
11. Creative Multimedia
12. Histo/Cytotechnologist
13. Hydrology
14. Earth Science
15. Environmental Science
16. Forensic Accounting and Finance
17. Forensic Sciences
18. Geology
19. Geometrics
20. Information Communication Technology
21. Information systems
22. Information Systems & Data Management
23. Information Technology
24. Mathematics & Finance
25. Mobile Computing
26. Mobile Technology
27. Multimedia Systems
28. Networking Computing
29. Physics
30. Physics with Meteorology
31. Pure & Applied Chemistry
32. Pure & Applied Mathematics
33. Quantity surveying
34. Real Estate Management
35. Science
36. Software Engineering
37. Sports Management
38. Urban & Regional Planning
FIELD 15: SOCIAL SCIENCES
AREAS OF STUDY (DIPLOMA LEVEL)
1. Court Administration
2. Population Studies
3. Social Work
4. Statistics
5. Strategic Management & Leadership
6. Community Development
7. Archives & Records Management
8. Criminology
AREAS OF STUDY (DEGREE LEVEL)
1. Archives and Records Management
2. Community Development
3. Criminal Justice
4. Economics
5. Information & Knowledge Management
6. Law
7. Law & Public Administration
8. Media Studies
9. Public Administration
10. Social Sciences
11. Social Work
12. Statistics
13. Human Resources Management
14. Human Development & Family Studies
FIELD 16: TRANSPORT
AREAS OF STUDY (DIPLOMA LEVEL)
1. Fleet Management
2. Transport Management & Logistics
3. Transport Planning and Management
AREAS OF STUDY (DEGREE LEVEL)
1. Transport Management & Logistics
2. Supply Chain and logistics management
NOTE THAT:
 Hand delivered applications will not be accepted
 Failure to submit all supporting documents will render your application incomplete.
 Only applications on the above listed fields of study will be considered for sponsorship.
 Appeals to the Ministry against the decision of the Director DTEF regarding non approval of sponsorship application will only be considered up to Monday 31st July, 2023 or within 14 calendar days of having received the response.
The Department of Tertiary Education Financing reserves the right not to award sponsorship if the applicants do not satisfactorily meet the application requirements
Restrictions:
• Applicants whose admission information is not captured in the system by the relevant institution will not be permitted to apply.
• The system will not permit applications from individuals who do not have National Identity number or birth certificate number.
• The system will NOT permit applications from individuals with academic points below the cut off points.
• The system will only permit application under special dispensation category of sponsorship for individuals whose information has been uploaded into the system by the relevant administrative offices.
• The Department will not process applications from students who sat for examinations after December 2022.
DISCLAIMER:
 Admission at Tertiary Institution does not guarantee award of Government sponsorship.
 Meeting the minimum requirements does not guarantee sponsorship.
 Submission of an application online does not guarantee an award of sponsorship
 Any false statement or declaration made to acquire sponsorship/loan may result in nullification of the application, revocation of the sponsorship offer and may result in prosecution.
 Availability of programs is based on first come first served basis.
APPLICATION INQUIRIES:
For any information, applicants are advised to contact the Department from 0730hrs to 1630hrs on weekdays only through the under-listed lines:
• Call Centre: 3719364/3719439/3719441/3719473.
• Publicity office: 3719319/3719320/3719321/3719322.