News
Disaneng Residents To Be Compensated By March – Molale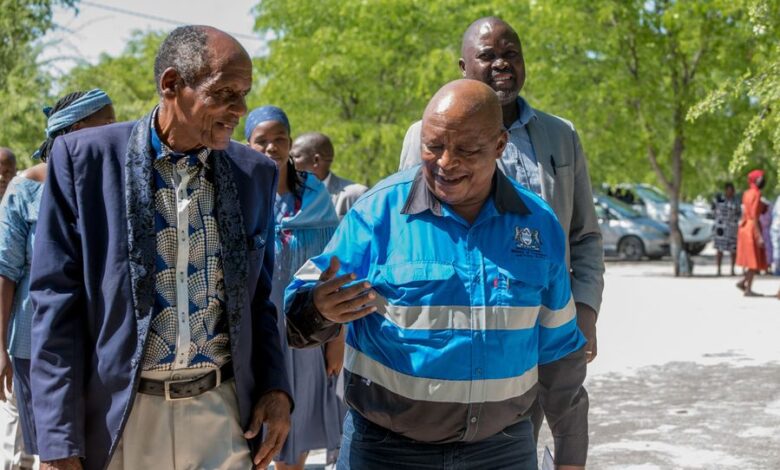 The Minister of Transport and Public Works who is also the Member of Parliament for Goodhope Mabule Honourable Eric Mothibi Molale says all affected Disaneng ward residents will be paid their dues by end of this financial year.
Addressing a kgotla meeting in Maun on Friday 18th, Minister Molale said most of the affected residents will be paid before Christmas holidays.
"I have been sent by His Excellency the President to resolve this issue that has been dragging for the last sixteen (16) years. Government has secured funds to compensate all 1,391 affected Disaneng residents" he said.
Meanwhile, Minister Molale warned public servants to embrace the Reset Agenda and offer high quality services to the public adding that compensation guidelines were laid down to be followed. He assured residents the some of the issues like wrong rates will be considered with a view of putting the matter to bed.
Disaneng residents were relocated to give way to the Maun International Airport