News
Elephant Attack Survivor Narrates Horror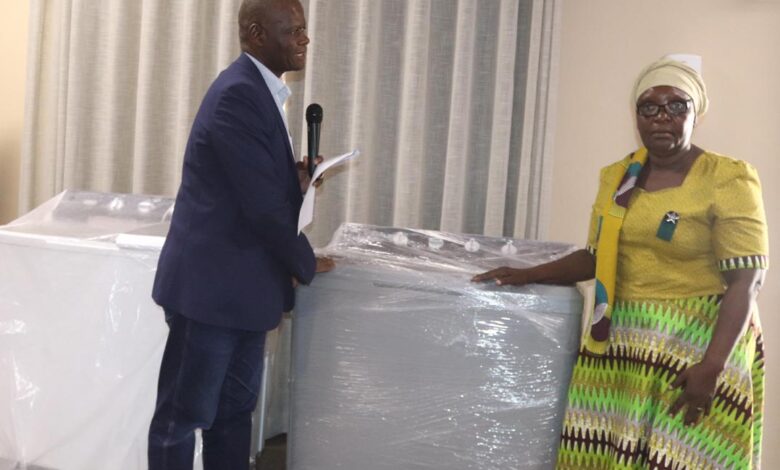 The increasing number of wild animals in protected areas has made life difficult for those living adjacent to the buffer zones.
Families, including school-going children, are not safe as wild animals roam around and encroach into their lands day and night.
Some have already deserted their homesteads, owing to increased animal attacks.
Some people are killed or like 52-year-old Ms Buchilani Masole of Disana ward in Maun, are injured in unexpected situations.
Ms Masole tells BOPA of how she narrowly escaped death, when an elephant attacked her while on the way to work at one of the safari campsites in the Okavango Delta.
It was in April 2016, when the devoted Zion Christian Church (ZCC) woman, who was employed as a kitchen assistant, encountered the big mammal as she went for her 3pm shift from a long break.
Surprisingly, she says she had plenty of peaceful encounters with different animal species, including the elephants, before.
She says she had been in the tourism industry for 18 years, working for different campsites, before her encounter with the elephant, which left her not only seriously injured, but also seriously traumatised.
"It was a miracle that I survived that day," she says, adding she was convinced that it was the end of her life, because she did not see the elephant approaching, when narrating her ordeal in an interview.
She recalls seeing a big dark cloud covering her as she was coming around a blind corner with tall grass inside the camp.
She says out of nowhere an aggressive elephant grabbed her with its trunk and threw her into the bushes.
She says the rest is hazy as she froze for some time, but then she remembers yelling for help and fortunately one of the camp drivers, who witnessed the incident, managed to locate her.
Ms Masole says she was in real pain and shock, but helplessly remained lying in a pool of blood.
She says she was informed that after the driver stopped the vehicle to rescue her, the angry elephant went to pull out the car seat and left the scene.
"I was slammed to the ground and I could not believe that was happening to me.
If I could have seen it coming I could have changed direction, but I fell right into its trap.
I just thank God that I survived with injuries," she narrates.
The mother of six children sustained a dislocated collar bone of the right, whose arm is nolonger functional.
She explains that since then, her life has been unbearable as she was fired from the camp and currently has a torrid time fending for her family.
In an effort to support her, Kasane businessman, Mr Luckson Lekokoto, in collaboration with Okavango Human -Wildlife Conflict foundation, gifted Ms Masole a washing machine to ease her daily chores.
Ms Masole says she does light jobs such as cleaning and laundry, among others.
Meanwhile, a professional guide, Mr Gabaemelwe Njipe explains that elephants normally attack people when they are with their babies, injured or harassed.
Noting that elephants are the most intelligence animals on earth, he says their brains have more complex folds than all animals.
Mr Njipe said elephants commonly show grief, humour, compassion, cooperation, self-awareness, tool use, playfulness and excellent learning abilities.
He says because of that, elephants think, feel and have the same ability to make considered decisions and follow split-second instincts, just like humans.
Furthermore, Mr Njipe said it was unfortunate that some people had encounters with elephants in unexpected situations, noting that some put themselves in situations where their lives are at risk.
"Elephants are usually peaceful animals and people can easily read and understand their behaviour.
They are not naturally aggressive because they charge only when absolutely necessary, when feeling threatened," he added.
Acting wildlife coordinator for Ngamiland region, Mr Modiri Mogopa revealed that in 2021, they recorded 22 cases of human-wildlife conflict across the district, while this year they registered 14, with no specific area of occurrence that could be termed a hotspot.