News
Trending
Eloyi Founder, Jakoba deceased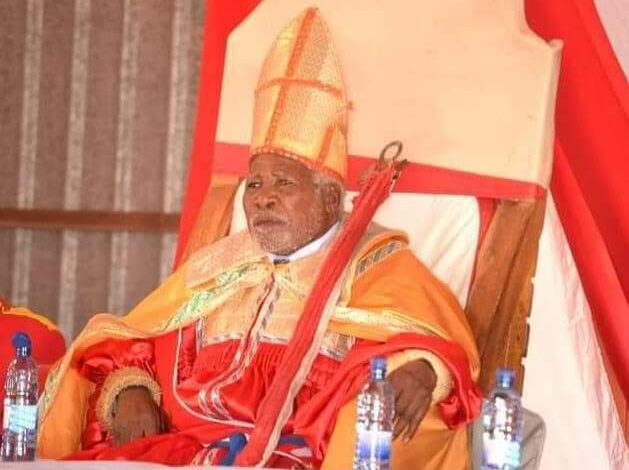 Eloyi Christian Church moans the passing of its Founding Father, Archbishop Jakoba Keiphile. Jokoba died at an advanced age of Ninety-three (93) years. Eloyi Christian Church is one of the most successful locally founded churches, enjoying a huge following countrywide.
"Bagetsho [brethren], it is with a heavy heart and great sadness that I announce the death of our beloved Founding Father of Eloyi Christian Church, His Holiness Archbishop Jakaba Keiphile-a-Seduma. Archbishop Jakoba Kelphile passed away on August 29, 2021 at the age of 93 (Born In 1928), He started to serve the Lord around 1954. We rejoice in the confident knowledge that he is at peace. Eternal rest grant unto him, O'Lord, and let perpetual light shine upon him, May His Soul and the Souls of the faithful departed, through the mercy of God, rest in peace." Pastor General Alex Keakantse, Public Relations Officer in the Office of the Bishops bemoaned.
Archbishop Jakoba, as he was popularly known, has been described as a noble God fearing servant, who was soft-spoken, kind, loving, and a church leader who led a simple life with purpose.
"He was committed to the poor and marginalize members of our society. Being close to his people he was aware of and unclerstood their sufferings, trials and tribulations. He has never abandoned his duty to serving God and his Ministry to people even though in many instances he was subjected to death threats by the forces of darkness wanting to fight with the Spirit of Lord in him. Little did he realize that he would succumb to his prophetic Words. He died before the eyes of the Lord and still serving God and His people" said Pastor General Keakantse.
With the current Corona Virus Disease (COVID-19) regulations which prohibits gatherings and memorial services, Eloyi Christian Church members may be hindered from giving their founding father the send-off they may have wished to.