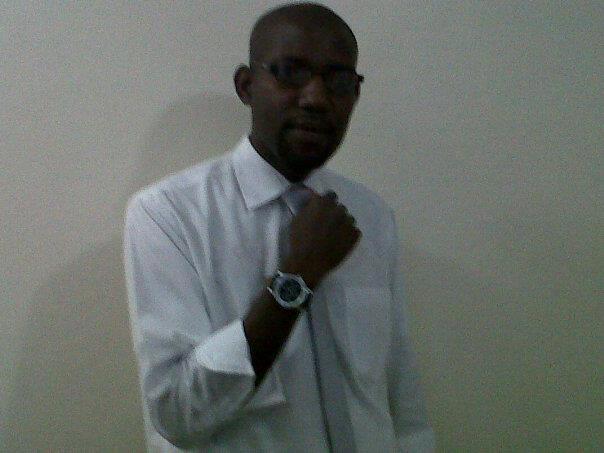 Give us a brief background about yourself
My name is Fanilo Francis Chidoda, I hail from Botswana, from a village called Mosojane 5km from Masunga in the North East region of the country, I was raised in Mahalapye and later moved to Lobatse where I completed my Secondary Education. I later went to commence my studies at University Of Botswana, there I did my two years in Bachelor Of Sciences with the hope of pursuing a career in Medicine until that dream was shuttered when I didn't do well to meet the requirements for External Placement. Then I decided to switch careers as advised by my long term mentor and I saw myself developing a passion for business. I went on to further my education along the lines of business related courses, I did my Diploma in Business Management and Bcom Accounting at Midrand Graduate Institute and Unisa.
You run a couple of businesses. Tell us about them
From the business side of things, I have a couple of projects under my portfolio and will briefly share what we do. In Pretoria i have a DryClean and Laundry services company under the name of RHK DryCleaners which is based in Centurion in a suburban complex called RHK Centrum. I bought into this shop 4years back as it was struggling and i obtained 50% shares and later on bought out my partner and joined forces with a close relative and we built the brand to 300K value and over 50clients doing walk in business and 5major contracts including 2events management companies, two Guest Houses and a Hospital contract of the value of 13M which is currently under negotiations. I am also currently working with partners in Botswana on producing one of the best business publications in the country under the name of Royal Business Magazine, its been two years working on the project and its still at the marketing and Networking Phase. During the two years we have a accomplished a great deal of work on the ground, we have networked with the likes of KBL, Motor Centre, GDSMI, My Spar and a couple of local media organisations including those in the broadcasting industry.
I also have keen interest in the Digital Market, and have been running a few projects there besides the brick and mortar businesses, me and a partner recently joined forces on developing a system that notifies people of tenders across Africa, and its hosted under the portal Tender Notice of which he is the founder and we came to an agreement i do the business development and we grow the business from Botswana to South Africa then East Africa and eventually Globally. We have managed to penetrate the Southern Africa Market as we speak with over 100 clients on our database. The idea is to bridge the gap between suppliers and their customers and we are slowly getting there as the business is showing tremendous growth and has great potential all together.
The other two business i do digitally is  Network Marketing and Digital Marketing under my new company called eGrowth, which was recently launched and it has been subcontracted by CSK Gas Distributors to do its Marketing which will be rewarded by some market share acquisition depending on delivery of market growth brought in by eGrowth. CSK Gas Distributors is a Gas Distribution Company Based in West Johannesburg currently under its infant stage, distributing about 36tonnes/month of Gas Nationwide in South Africa and Botswana, it boasts of 2 Gas Tanker Trucks and 4 one tonne trucks and employs 12 people.
What motivated you to go into business?
To be honest,  i had a wealthy uncle who used to come visit us and i would envy his lifestyle (currently owner and MD of Systems Innovative Group [SIG] South Africa). From a young age i wanted to model my life around his. After i had "failed" my Medicine Career as the "formal" education would put it, i spoke to him before i told my parents and he advised me to do a career change and come live with him so he could mentor me on the ropes of business. So that's how i relocated to SA and pursued business courses and while i studied he employed me in one of his bookshops Xarra Books and we used to travel together on most of his business meetings some even outside the country doing all sorts of business activities including procurement. He gained so much confidence in me to the extent that some of his dealings i would make decisions on his behalf and this groomed me to also gain self confidence personally.
After i acquired most of the skills and direction i felt i was ready for independence, the stumbling block was now capital to finance my idea. I was not eligible for bank loans or South African business grants as i was a student and foreigner. My parents felt i should go corporate with Accounting firms and do the 9-5 as they wouldn't loan me R 20 000 to buy into a business as i was 23 by then. In the back of my mind i had different ideas altogether but here i was stuck and my part time job at Xarra Books wasn't yielding that much. Lucky enough i had bought a small car with the savings then i decided to sell the car to invest and that's how i bought into the DryClean Business.
What are some of the challenges that you face on a daily basis and how do you deal with them?
I would say the main challenge i usually have is common to every entrepreneur, to increase sales within the distribution channel, what i have done is to focus on repeat business and referrals from happy clients as word of mouth works like a charm in every business. Second challenge would be the complex portfolio of products or our services makes it difficult to present our full message to our audience in the market. For example the DryClean and Laundry does drycleaning, laundry services, key cutting, shoe repairs, locksmith on call e.t.c so when you market you cant clutter all this information in one pamphlet as such it brings confusion to most clients they start wondering what does the business really specialize in, this is what most clients think and the back of their minds they will be  thinking "one thing for sure they cant be good in all of them, am i really going to get the best service?" In such a scenario to segment my market i have decided to market different products/services seasonally as printing and advertising each product separately would not be cost effective.
Still on saving on marketing, i have realised competition out-spends and out-markets us since we are still new in the industry and working on low budgets they tend to bully us in the market. What we realised is usually when they do such they overload themselves with loads of work and the quality of the services is compromised and i decided to change my USP to be quality orientated and we focused on packaging of the finished products and delivery on time. Since then we have managed to penetrate and share a certain percentage of our Big rival's market share.
Did you have any business background before starting up?
Well i could say i did have a bit of it somehow, when i was twelve or so (STD7) my family had a General Dealer Supermarket which i used to work at during weekends and i was forced by parents to do so, at that time i didn't see how it was beneficial to me at that moment or how will be beneficial  in the future. Besides the general dealer my Father is more of a commercial farmer and he does some crop production and also Animal breeding for commercial purposes and my mother has a catering company. My father is also a land developer but on a small scale though so i could say yes i picked up some business skills from my parents and also developed some myself. During my gap year i also built a mini poultry at home which produced about a hundred chickens per cycle which were sold to local prison wardens in my neighbourhood and of course i did this with the help of my mother's start-up financially but i managed to run it on profitable scale until i decided to leave for college and that was how it collapsed. I was also doing some bit of un-professional business consulting for a former classmate who had been funded by KBL kickstart project. She had set up a small firm manufacturing fencing wire which was sold to villagers in Mahalapye. All this took place when i was still under my parents' roof.
Which characteristics do you possess that you consider to have contributed to your business success?
i) Confidence: when times are tough as a businessman/woman you get that fear and stop to believe in yourself and the minute you do so it begins to show with your brand. In business i believe people buy from someone who knows his stuff as in how it will be beneficial to the client and have always worked on improving self confidence and confidence in my products and services.
ii) Sense Of Humour: I try by all means to maintain this skill as it is my greatest asset of all time, the reason being it breaks the ice everywhere, whether i am meeting a client for the first time or am talking to my team. There is nothing that boosts morale and productivity like positivity if you're always too serious about things they become too serious about you especially problems so rather focus on solutions and laugh over obstacles, i take things lightly but professionally too, if you are always grumpy this radiates to your team and clients don't want to deal with someone angry as they part with their hard earned money.
iii) Communication: Whatever we do in life is based on how we communicate our thoughts to the next person, you can have a great idea in your head but if you don't know how to get the message across to the next person that message is as good as nothing. Over the years i honed my skills in communication in all forms whether verbally, marketing strategies or advertising its all communication and it brings in sales.
iv) Delegation Skills: This is what makes or breaks entrepreneurs and i have learnt how to develop the skills from a young age. There is usually a myth that businessmen are the laziest people as they get their work done by others, i don't entirely believe that personally. An entrepreneur works hard to acquire vast knowledge in various fields and organises the data into resourceful information then he/she borrows other people's time who entirely focused on one field and he rewards them accordingly. This is a skill not to be taken for granted, in most cases it marks the end of many entrepreneurs as they usually want to work in the business instead of working on the business and the minute you go this direction and become jack of all trades some departments begin to crack and slowly your business goes down. So delegation/outsourcing is key in every business, one who masters this art goes far in the business world.
How can you rate your business in terms of quantity of products sold and quality of services offered/quality of employees?
The struggle to compete as young entrepreneur is dependant on quality and quantity of our products. First lets talk of quantity, as a new game entrant usually we don't have much capital to go big as we are still young and haven't been economically active for long this brings up the problem of lending from financial institutions thus limiting the size of our enterprises. My strategy to overcome this problem especially in a foreign country where I am not eligible for most schemes and grants was to partner with local associates with similar businesses. So most of my businesses are built on partnerships, mergers and acquisitions e.t.c This is how i have managed to grow businesswise, i would see a gap and approach a bigger company and show them how it would be beneficial and they would fund or partner with me. Basically that's how i have managed to supply at the scale i am currently supplying at. Currently the DryCleaning company is at a turnover of about 30K monthly this includes all the services we do ourselves and outsource, the IT business fluctuates but we charge $500 for annual subscriptions on our portal depending on a good week we can get about five subscriptions and conversion rate is at 30% i think and our subscriptions are international we get clients from as far as India, Czech Republic wanting to expand their business in the Africa Market . The eGrowth business was recently launched so i can not really say how its performing and how it will perform but i am very optimistic about it.
In terms of quality of our products and services we have devised and put systems in place such as the quality manuals which Team players have to adhere to, and these are run according to strict project plans and deadlines. Every now and then i personally do audits to make sure everything is still in place and intact also running according to plan. My idea for maintaining consistent quality begins with having your team carry out tasks they love doing, this way of encouraging individual responsibility has a great impact on service delivery and i assure all my clients that they can be rest assured that they will get what they pay for. As I mentioned before our strength as a small enterprise lies here and as Team we know we should capitalise on the quality of our work.
What are your future plans in relation to your business?
My main focus currently is on the Fuel Industry taking into account logistic considerations and market changes in fuel industry, as a new player, our team is not only interested in retail sale of gas fuel, we could be entering the green fuel market in the near future. The world is slowly going Green and we wish to ride along the wave. i am so excited if all goes well i wish to be part of suppliers of service stations across Africa that will be fueling Green Cars when they switch from combustion fuel to solar/electric energy. This may not be a short term goal but we believe and know that's where the industry is heading and its likely to happen in the near future that's maybe in 2020 and we want to be role players in the market.
Looking at the Digital market we would like to evolve with the market as its rapidly expanding and its estimated in the near future eCommerce market will be worth over 10 trillion dollars per annum in 2015. That's goods and services that will be trading on the world wide web so we want to be part of the digital marketing as the eGrowth brand "where digital marketing lives" as the slogan states. The brand will also grow to accommodate even offline marketing as we have already began to incorporate the fuel industry as part of the vision to keep all businesses aligned and neatly monitored.
As for the DryClean and Laundry i wish to open a couple of more branches and build a franchise from the brand eventually. The idea is to launch these small shops in most suburbs then brand market and sell and retain a certain market share in them so that we have a say in advertising and marketing of the brand and we will be compensated by a small percentage of the franchise fee.
You're very passionate about giving back to the community. Share with us what you have done so far and what you plan to do in the future
Giving back doesn't only benefit those in the receiving end, it also helps  "you" the giver in many different aspects in your personal life one of them being able to grow a sense of gratitude for the little you have and realising it can change someone's life. It also keeps you in check every now and then not to take things for granted. If all people did this more often we would develop at a very fast pace as Global Citizens as there wouldn't be limiting factors such as scarcity, we would dwell on the abundance frequency and this would make creation easy for many. In terms of what i have done so far , my Team Royal Business Magazine has been involved in raising awareness nationwide for the SOS orphanage homes. In the past this year we also organised a Family Fun Day where we roped in business community members to join forces and make a difference by affording the kids a chance to be able to celebrate their Easter Holidays just like any other kids. It was really overwhelming to see over 200 kids playing and enjoying themselves and smiling for that particular day, they forgot about everything and focused on being happy. Besides this particular event i also help those willing to grow and be the best they can be and unleash their maximum potential, i have worked with a couple of individuals and its great to see them unleashing their talents and offering the world what they were born to do.
Many young people out there want to be entrepreneurs. What advice can you give them? Do you have any final thoughts that you would love to share with Botswana youth?
My advice on entrepreneurship is to develop a personal system for oneself that is tailor made for you and will not overstretch you as an entrepreneur. Personally i have adopted to my own model i call the "triangular model". This comes from balancing work, family and education. These three are very important to me and help me prioritise which values and principles to follow in life generally. Entrepreneurship is not as rosy and candy coated as many think, its a field that's loaded with many hours of sweat and sacrifices along the way to your destiny. Balancing all three aspects i have mentioned above can be strenuous and taxing. My word of advice to anyone who wants to enter the battlefield is to be very patient with your dream and work on it daily and shut out those who want to pull you down and never compromise on that principle. No one knows your vision better than yourself, you have the blueprint in your mind and only you can build and bring it to life and you owe it to yourself to accomplish it at whatever cost.
In terms of the triangular model, family comes first because it is the backbone of everything. Work comes second because it enables you to provide for the family. The third leg of the triangle is education, whatever you do in business you have to continuously and constantly be learning the tricks of your trade, this is very important because the market place is dynamic and its not constant. Whichever field you are in there will always be innovative ideas showered into the industry everyday by your competitors. Therefore education is the corner stone of survival in entrepreneurship. By education am not necessarily referring to formal education alone but also informal education as this is where most secrets of success are hidden. As for my fellow countrymen i would advice them to rid themselves of the dependency syndrome as it cripples our minds as the youth. Every time you feel entitled to something you find it not necessary to work hard to protect it. For example the reason why most CEDA businesses fail is due to starting business in reverse its like being handed the profit and expected to work. My belief is any business is started by being a good negotiator meaning bringing two parties together to share a common view on how to make profit with the available resources at hand, for example finding suppliers and putting a mark up on your products and retailing them and keeping the profit margin. Thank You for interviewing me hope this impacts positively in someone's life.