News
Farewell Ambassador Sadek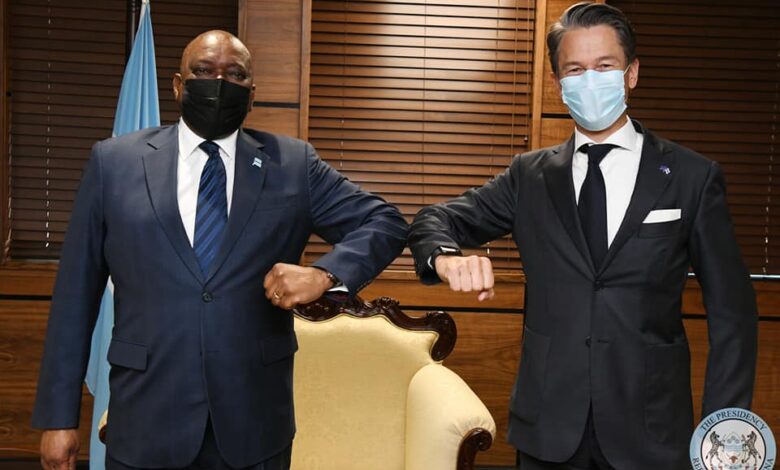 His Excellency President Mokgweetsi E. K. Masisi had a meeting with outgoing European Union (EU)
Ambassador to Botswana and SADC Jan Sadek.
The President said the EU is a major trading partner for Botswana with more to be explored. He said it would be more beneficial if Botswana processed some of the raw materials exported to the EU.
Mr Sadek commended the Botswana story of development, democracy, freedom and peace as beautiful and a universal currency. He said the President 's travels to the EU opened dialogue between Botswana and European Union with Botswana proving to be a reliable voice in promoting peace in their region.
Furthermore, he wished Botswana success in the bid to host the Kimberley Process Secretariat. He also added Botswana's vast sunlight could spur the country to become a major contributor in the global solar industry.
Ambassador Sadek will be heading to Uganda as European Union Ambassador after four years in Botswana.