Music
Fast facts about KTM Choir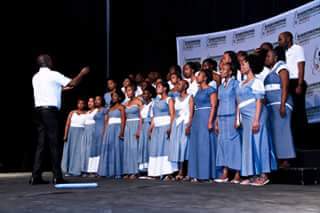 The week-long Gaborone International Music Festival tonight will be putting together some of the most followed singing groups in the country. In the list is gigantic choral group KTM Choir. The choir has been the longest or rather the most appearing group in the GIMC performing groups. In today's edition will bring you some of the fast facts that you might want to know about them.
KTM was formed in 1993 by the late music pundit and politician Gomolemo Motswaledi alongside other musical greats in the country.
It currently has four albums with its latest being Botswana which was released in celebration of the 50th year of independence by Botswana in 2016.
The choir has won the President's day celebration competitions more than any other choir in tye country before the new rule which categorizes choirs into standard and large categories.
It is the only choir in Botswana that partakes in the National Choir Festival contest from Botswana that has been able to garner itself enough points to be placed in the top 3 of the competirion on its first appearence.
The choir's portfolio extends to being the only choral group to get engaged on entertainment grounds in the history of the African Youth Games,this was achieved in 2014 when they sang the national anthem at the event in Gaborone.
It is the most successful choir which has been able to to produce music giants who are movers and shakers of the music fraternity in the country  outside the genre that they sing under,these include Nnunu,Lizibo and Punah among others.
Through its music education programme,KTM has been able to produce both music directors and composers of note in the country.