Business
Trending
FNBB to rely on digital platforms amid COVID-19 vaccine uncertainties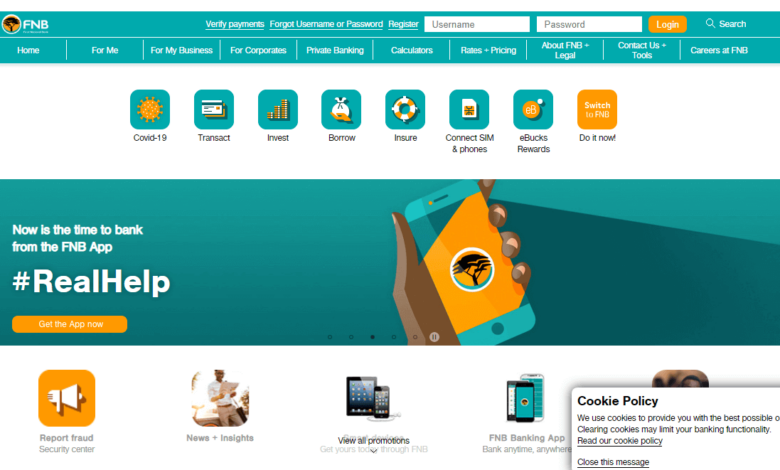 First National Bank Botswana (FNBB) has indicated that 'looking ahead' it plans on relying on digital platforms to safeguard it's employees and customers against Corona Virus Disease (COVID-19), "Given the current uncertainty surrounding the rollout and impact of the COVID-19 vaccine and the second wave of infection being seen across the world, we expect that 2021 will continue in a state of overall uncertainty."This was revealed in yesterday's FNBB Unaudited condensed consolidated financial results and dividend announcement For the six months ended 31 December 2020.
The bank holds that for the past six (6) months they have had majority of their workforce successfully working from home, and that they have realised a 'stable' performance of their digital banking platforms like the FNB mobile App and online banking. Furthermore, the report indicate that their client base has been showing appreciation towards these digital platforms because they can serve themselves conviniently and with ease hence a growing trend in registrations.
It is for these factors that the bank is considering to maintain the system they have been using of working remotely. "In the context of this expansion in digital banking, the remote working by staff, and the rapid technological developments currently occurring in IT [information technology], enhancing and anticipating cyber security remains paramount. To this end, the bank has invested significant resources in cyber protection." the report revealed.
Remote working and depending much on digital platforms often spark a concern of loss of jobs because the work that would have been done by humans are now done by computer systems- as it is mentioned that the with the mobile application and online banking the customers can do most of the services on their own. While we remain skeptical on whether on not this development won't result in loss of jobs and halting of vacancies, the FNBB report indicates that "high priority is given to investing in staff, and digital learning platforms have been rolled out across the bank to allow our people to enhance their skills at home."
On the contrary, even though FNBB is uncertain about the COVID-19 vaccine rollout, the Minister of Health and Wellness- Dr. Edwin Dikoloti has promised that the vaccine will arrive this month and be rolled out first to frontline workers then essential service workers- which include the banking staff.