Fashion
Gaona Tlhasana Commands Respect In A Custom Made Suit!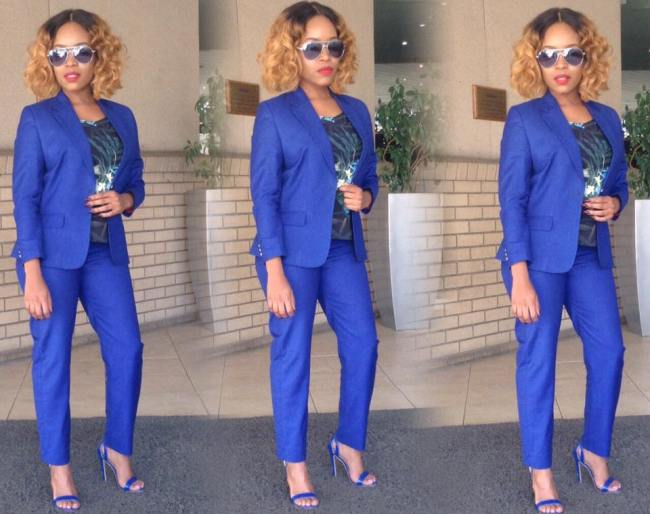 Power girls are not only switching roles in the corporate world, the way they presents themselves commands respect as well. There is a saying that what you wear says a lot about you, before you can even open your mouth. One phenomenal and classy woman whose image is doing it for herself is media mogul Gaona Tlhasana.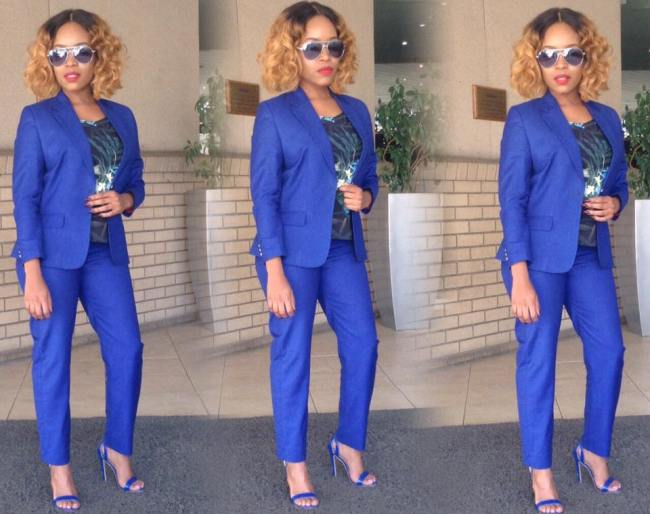 She is part of the team that is tasked as judges for the Shine Talent Search Auditions. This past Saturday she and the rest of the team were out at Presidents Hotel looking for the next big star and she rocked her KeNo Custom made suit. The royal blue 2 piece suit made sure she stood out among the rest of the people, and it also gave her that masculine edge of confidence.
Her fans couldn't be more happier as she uploaded a pic on her Facebook page. One of them had this to say, "I was thinking this suit when I saw it on Beyonce now you slayed it locally. You are beautiful tlhemma Gaona." Rock that power suit Gaona, as you continue to be a woman of substance and a force to be reckoned with.