News
Trending
Government to spend P70 million on Rams and Bucks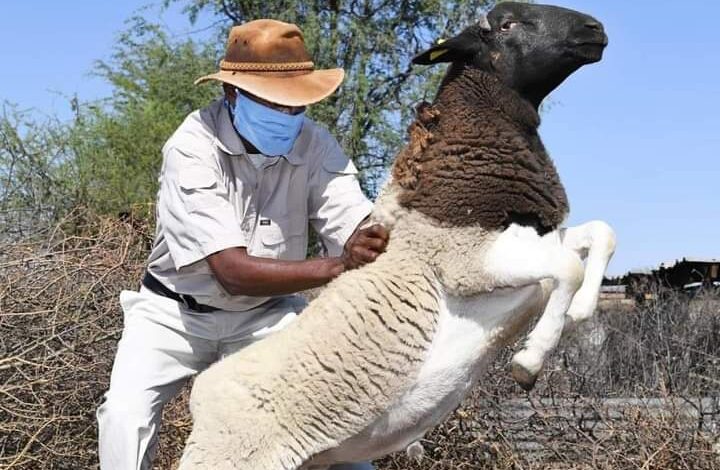 His Excellency the President Dr. Mokgweetsi Eric Keabetswe Masisi says his government will spend Seventy million pula (P70 million) to purchase rams and bucks.
The President was speaking earlier today in his visit to Impala Rural Training Centre near the City of Francistown. The rams and bucks will then be distributed to farmers across the country.
"Bagaetsho [fellow countrymen], in order to address the challenge of shortage of quality genetics, my Government through the Economic Recovery and Transformation Plan (ERTP) has set aside seven million pula (P7,000,000.00) to purchase bucks and rams for distribution to farmers across the country for breeding purposes." President Masisi revealed.
Moreover, the President has announced that the government has also spent Twenty million Pula (P20 million) for the purchase of One million electronic ear tags "to enhance traceability of the animals and ensure compliance with international standards."
President Masisi says it is his government's objective to see to it that small stock population in Botswana is increased so that the country can be able to satisfy international markets.
According to the President, presently, the national population of sheep and goats stand at Two Hundred and Sixty Four Thousand Nine Hundred and Sixty Two (264, 962) and One Million Two Hundred and Fifty Nine Thousand Four Hundred and Eleven (1, 259, 411) respectively.
Though President Masisi is worried about the low population of small stock in Botswana, he is especially worried about the lowest numbers in the northern part of the country.
"The North East district that comprises Tati East and West has Sixty Four Thousand Five Hundred and Twenty Six (64,526) goats and about Seven Thousand (7,000) sheep. The numbers of sheep only form 9% of the total small stock population in the North East District. This gives an immediate opportunity for sheep production in the District." he noted.