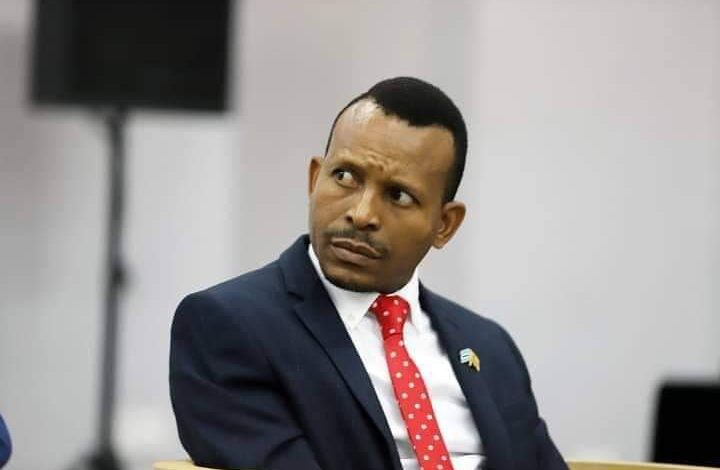 In today's turn out of events in parliament, the Member of Parliament for Gaborone Central- Honourable Tumisang Mangwegape Healy has rebuked the Vice President. Contrary to what Tsogwane said, Healy thinks the government's decision to involve Steve Harvey on direct appointment tender is an error.
"I will tell you; there are many Batswana who have a lot of experience, I can give you a few examples, DJ Fresh (Thato Sikwane) he is one of South Africa's most rated DJ's, he has been in that industry for more than 20 years. The Ferguson's, (Connie and Shona) they have been in that industry for maybe 50 years combined. Mr. John Selolwane was part of Paul Simon's tour, it was a worldwide tour. So there are many Batswana who have a lot of experience. I was privileged, I think in 1988 to be in a flight with Mr. Stampore on the way to Paris, I think he was going to perform in London. So you can see gore this thing that there is no experience, really it does not fly." Healy stated.
Healy was responding to a statement by the Vice President where he mentioned that Steve Harvey was directly appointed because 'the creative sector in Botswana is fairly new'. The statement which is similar to the one which was once issued by the government stating that Batswana does not have unique capabilities in the creative industry.
However, the Vice President admitted that there was no research which was done to arrive to a conclusion that indeed there is a vaccum in the Botswana creative industry. Due to this shocking fact, Healy wondered why the government would resolve to import skills which the country already has. "As you have started by saying that no research was done, my question is; what informed that position which you arrived at? Because clearly it wasn't based on any research that have been done prior." asked Healy.
Healy further questioned the budget which Botswana Television (BTV) have been operating on for the past ten (10) years to purchase content from local creatives. According to Healy, Ten million Pula (P10 million) annually is too little to grow and sustain Botswana creative industry. The Vice President had stated that for the past ten (10) years Ninety-three million Pula (P93 million) was spent to buy content from local producers.
"We do not need to bring Steve Harvey here! Steve Harvey should know about content that's coming out of Botswana while at America, because we as government are helping to finance that content" Healy charged.