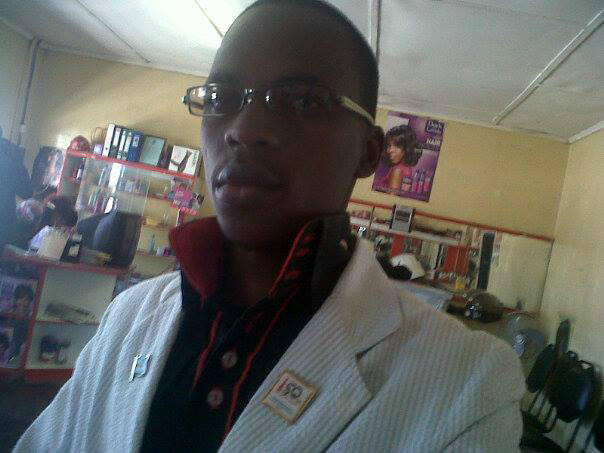 Give us a brief background about yourself
Kabelo Owen Malala is a young man born and bred in Francistown on the 07 November 1986,GOD fearing,humble and down to earth,Malala is a good active member in standing of the ruling party BDP,I have held office in the structures of the BDP I started as a Chairperson in the Itekeng Ward "Francistown East",National Youth Executive Committee, and then I moved to Maun East and became the second youngest Branch Secretary and had to resign as I am contesting for Council seat under BDP in Maun East Constituency,in 2008/9 elections I was the Campaign Manager for Honourable Member Of Parliament and Minister Of Foreign Affairs and International Cooperation "Mr Phandu Tombola Chaha Skelemani"
Tell us about Fledan Music Promotions
I started singing at the age of 11 under Hon Matlhabaphiri BDP Choir in Molepolole and then 3 years later that's in 2000 I met Matheke Dan Leteane and girl friend Rachel Flecky Kamme, then I formed a company or should I say stable called Fledan Music Promotions that was founded and registered in 2000,it is named after my first male artist and his galfriend as they helped me build the company "Matheke Dan Leteane" and Rachel Flecky Kamme" hence "Fledan"…..In 2002 the company took a piloting tour in order to explore talent and the first guy we saw was an 11 year old boy called "Vusumuzi Osborne Mtukofa" popularly known as "Vusi".
Did you encounter any problems with getting start up capital and how did you deal with that?
Every business has a financial crisis and at a tender age I had gone through a rough patch as my family never supported me in this music by then I was 16 years old,and in the music industry the only way to make money was to have an artist,luckily I picked the right fish at the right time "Vusi" I built up Fledan Music Promotions with Vusi,if there is one person who knows the foundation of Fledan Music Promotions is Matheke,Rachel and Vusi. I recorded and released an album for Vusi called "Ntate Re Thuse" his sales were blooming,he was selling like fat cakes,his hit song "Sefofu" built Fledan Music Promotions,then I had Matheke Leteane singing "Jwale ke nako"his first debut album. Fledan Music grew amicably we then recorded Nkisang Rakgomo,Joel Keitumele,Bakkie Molaodi,Tshepho Lesole….then later all these artists left and Fledan Music was left with Vusi and Matheke,later Rev Thuso Tiego came on board to record a collaborative album with Matheke,that was the start of Fledan Music Promotions
Is there anything else that you do?
Currently I am into Cattle Farming,Small Stock in the North West District "Maun" active politics and small business enterprise "tuck-shops" 1 in Gaborone,2 in Maun and 1 in Gumare.
What career path did you wish to pursue before Entertainment and how and why did that change?
When I was in school I used to debate,I wanted to be a lawyer but because in this era we live in we dnt choose career I had to forget about being a lawyer and concentrate on music and when I went to tertiary I had to do Sound engineering to pursue my career in music.
If you could change something about the entertainment industry, what would it be and why?
If I was to change things in the music industry it would be the same thing I always preached to Botswana Musicians Union "BOMU" that Botswana Musicians need to start taking themselves serious in order for fans to take them serious by starting to perform live so as we hear their voices, I would ask the Ministry of Trade and Industry to give us more time in our shows not to close them down,ask the Ministry not to bring International Artists as we don't benefit anything from that but rather pay international artists more money than local artist to perform in shows,as well as enforce the copyright act.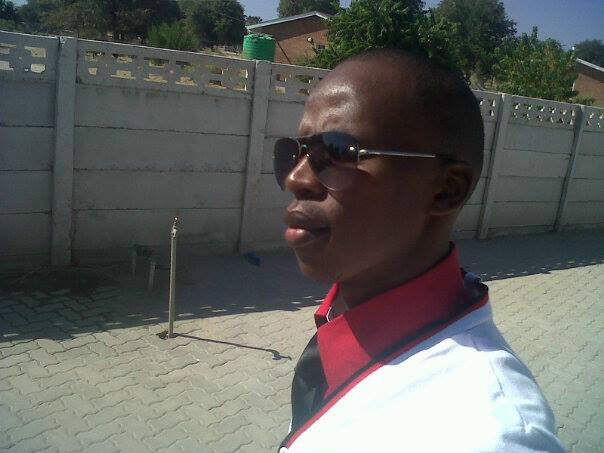 What do you plan to achieve in the next 5 years?
Honestly I have a project in the pipe line "home for the old" and in the next 5 years that should be in place. I grew up staying with my late grandmother and for the love she had showed me I would like to return the favour to all OLDIES out there.
How has technology changed the entertainment industry?
I am reminded of a motion I debated at school "modern technology is the route cause to social problems" therefore technology has affected seriously and it is costing us a lot of money,how? These thing of downloading music into USB sticks has affected us, people don't buy our music anymore,they just download,and not buy anymore as it lasts forever,and these days everybody makes music "fake" and we're loosing thanks to "Technology"
What are your thoughts about the entertainment industry in general in Botswana?
Well as for now the entertainment industry has improved and grown,we now see our local artists going abroad that on its own its a very big achievement.
What challenges do you face and how do you overcome them?
I love challenges as they make you grow,
i.If you don't have an artist you don't have an earning.
ii.If you have an artist and s/he is not selling its a challenge
So at Fledan Music we record and give a project time to sell,
Fledan Music records the best artists
Fledan Music markets their artists well
Fledan Music takes its time when recording and producing a project.
What advise can you give young people out there who would love to follow in your footsteps?
In life don't care about what people think about you but just be concerned of what GOD says about you,follow your dream and be like an EAGLE.
How can people contact you?
k.o.malala@orangebw,blackberry.com "email"
72844042 / 71784980 / 74871549 "cell"
Kabelo Owen Malala "facebook"
@malalajnr "twitter"
25B7F71D "bbm"
Fledan Music Promotions "facebook group / page"