Music
Kendrick Lamar's 'DAMN.' Returns to No. 1 on Billboard 200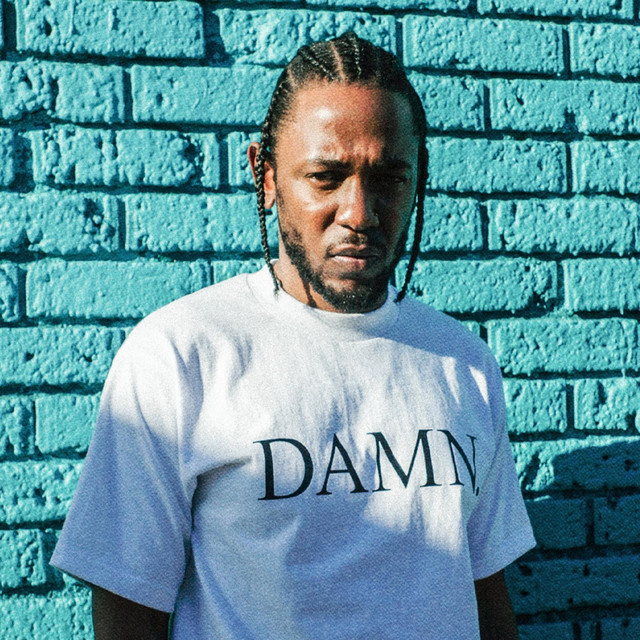 Kendrick Lamar's DAMN. returns to No. 1 on the Billboard 200 chart, notching its fourth total week atop the tally. Meanwhile, Brett Eldredge scores the week's top debut, as his new self-titled album bows at a career-high No. 2.
The Billboard 200 chart ranks the most popular albums of the week in the U.S. based on multi-metric consumption, which includes traditional album sales, track equivalent albums (TEA) and streaming equivalent albums (SEA). The new Aug. 26-dated chart (where DAMN. returns to No. 1) will be posted in full on Billboard's websites on Tuesday, Aug. 15.
Lamar's DAMN. climbs 2-1 on the latest Billboard 200, clocking a fourth nonconsecutive week at No. 1, and its first since the May 20-dated tally. The set earned just under 47,000 equivalent album units (down less than 1 percent) in the week ending Aug. 10, according to Nielsen Music. Of that sum, 11,000 were in traditional album sales. The bulk of DAMN.'s figure comes from SEA units — 31,000. (The album is the week's most-streamed title on the Billboard 200, with 46.2 million on-demand audio streams generated by its songs.)
DAMN.'s four weeks at No. 1 is the most by an album since The Weeknd's Starboy claimed its fifth nonconsecutive frame on the Feb. 11-dated chart.
DAMN. was last No. 1 on the May 20 chart. The album's 13-week break from No. 1 is the longest gap between weeks at the top in more than four years. The last album to step away from No. 1 for a longer amount of time was Mumford & Sons' Babel, which returned to No. 1 — after 17 weeks — on March 2, 2013. (Babel rebounded to No. 1 that week after the set won the Grammy Award for album of the year.)
Notably, DAMN.'s sum at No. 1 — a little under 47,000 units — is the second lowest weekly total for a No. 1 album since the chart began ranking by consumption units in late 2014. The only time the No. 1 album clocked a smaller total was on the Aug. 22, 2015-dated list, when the Descendants soundtrack bowed at No. 1 with 42,000 units.
At No. 2 on the new Billboard 200 is Brett Eldredge's self-titled album, which bows in the runner-up slot with 45,000 units (36,000 in traditional album sales). It's the highest charting album yet for the country singer, surpassing the No. 3 peak of his Illinois album in 2015. In total, his new album is his fourth charting effort; he also visited the list with the 2016 Christmas album Glow (peaking at No. 29) and his debut album Bring You Back (No. 11 in 2013).
Brett Eldredge is the fourth country album to debut at No. 2 in 2017, following Zac Brown Band's Welcome Home (June 3), Chris Stapleton's From A Room: Volume 1 (May 27) and Brantley Gilbert's The Devil Don't Sleep (Feb. 18). So far, however, no country albums have hit No. 1 in 2017 (all those No. 2-debuting sets peaked in the runner-up slot). The last country album to be No. 1 was Jason Aldean's They Don't Know, when it bowed at No. 1 on the Oct. 1, 2016 chart. (It spent one week at No. 1.)
With 36,000 copies sold, Eldredge's new album is also the top selling album of the week, and debuts at No. 1 on the Top Album Sales chart.
DJ Khaled's former No. 1 Grateful rises 4-3 (a little more than 31,000 units; down 8 percent) while Meek Mill's Wins and Losses notches its third week in the top 10, falling 3-4 with 31,000 units (down 16 percent).
The Now 63 compilation album bows at No. 5 with 31,000 units (all from traditional album sales), bringing the long running Now series back to the top 10. Its previous set in the main, numbered series, Now 62, was its first to miss the top 10, as it debuted and peaked at No. 11 on the May 27-dated list (with a start of 35,000 units).
21 Savage's Issa Album holds steady at No. 6 on the new Billboard 200 (a little more than 29,000 units; down 5 percent), while Ed Sheeran's former No. 1 ÷ (Divide) rises 8-7 (29,000 units; down 4 percent).
Imagine Dragons' Evolve moves 7-8 with 28,000 units (down 9 percent) while SZA's Ctrl returns to the top 10, climbing 13-9 with 27,000 units (up 5 percent). The latter album is driven by its streams, as SEA units comprise 22,000 of its total for the week (up 8 percent). The album's return to the top 10 (its first week in the region since its debut at No. 3 on July 1) comes one week after SZA earned her first top 40-charting hit on the Billboard Hot 100 with the album's "Love Galore," featuring Travis Scott.
Rounding out the new top 10 on the Billboard 200 is Khalid's American Teen, which also comes back to the top 10, stepping 11-10 (27,000 units; up 1 percent). Like Ctrl, Khalid's album is powered by SEA units (22,000; up 6 percent) thanks to the continued popularity of the set's songs like "Location."