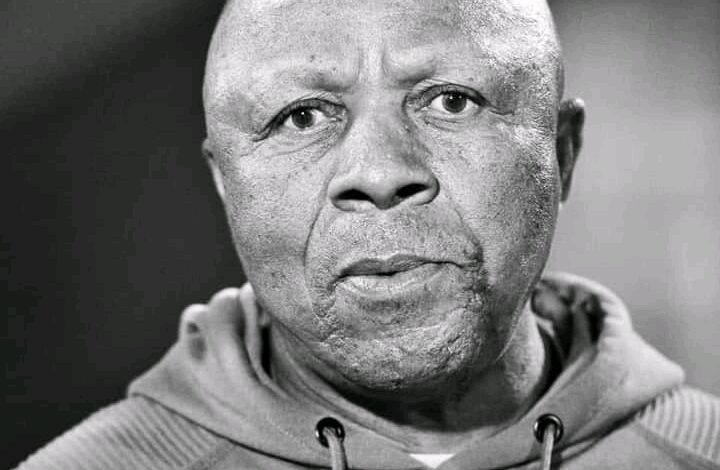 The football fraternity and the nation of Botswana at large are mourning the passing of Major. David Bright. Bright is a former Botswana Defence Force (BDF) Major, and a former coach of the Botswana national team- The Zebras.
The reports have it that Major. Bright had been hospitalized at the University of Botswana teaching hospital- Sir Ketumile Masire Teaching Hospital in a fight against Corona Virus Disease (COVID-19), which he succumbed to yesterday at the age of sixty-four (64).
Major. Bright is well known for coaching and raising Botswana National Under 23 team which came to be known as "The Dream Team" during his reign. The team later became the backbone of the senior national team which qualified for Africa Cup of All Nations (AFCON) for the very first time in history under his fellow army major- Stanley Tshosane.
At club level, Fakude, as he was affectionately called in football circles, is well known for his successful spell at Mogoditshane Fighters in the late 90s to early 2000s. Fakude also led local teams like Township Rollers, Gaborone United (GU) and had recently been appointed as the Head coach for the premier league newcomers Sua Flamingoes.
His remarkable performance had also landed him in the neighboring South Africa premier league where he caught the attention of and coached teams like Cape Town Santos. Internationally, he also coached at Brazil. "His trophy cabinet is adorned with distinguished awards and medals to his mettle" reads a post by Botswana Football Association (BFA).
"He was a great motivator, full of confidence, and a real warrior in the dugout. His death has robbed Botswana Football of a coach with wealth of experience." GU Director Nicholas Zakhem lamented.
Meanwhile, media reports have it that fifteen (15) of Sua Flamingoes players and some members of the technical team were quarantined at Matsiloje Isolation centre.