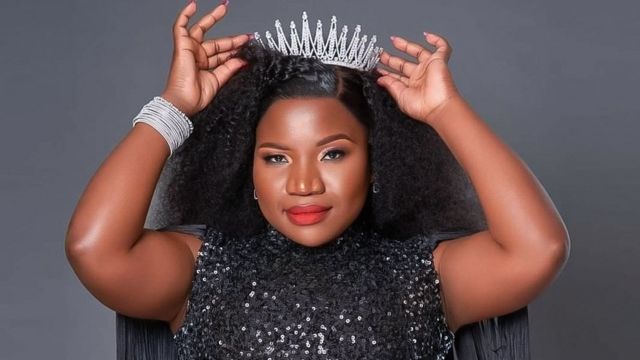 Entertainment lovers' thirst for festivals will soon be quenched for the better as South African sensation, Makhadzi is set to grace the stage at Molapo Piazza in a few hours' time.
The much anticipated event, which attracted a lot of publicity-mostly good, is finally here, and the mood and atmosphere is bubbly.
Though there were some fake news surrounding the event and Makhadzi's coming to Botswana, the 'African Queen' has landed in Botswana today in the afternoon. Getting ready for the main business, she was seen during the cause of the day with local artist, Vee Mampeezy. She was also seen in pictures getting a facebeat for the event.
Ganama hitmaker, Makhadzi, has recently dropped her much-anticipated album, 'African Queen', on Friday, 03 September. The masterpiece album has Twenty-one (21) songs in which she featured numerous artists – Jon Delinger, Kabza De Small, Lady Du, Mkomasan, Prince Benza, Mr Brown, DJ Dance Okashi, Vee Mampeezy, Mr. Bow, and Mlindo The Vocalist.
The show, "The People's Festival", organized by Gilbert Seagile of Gilbert Promotions has already commenced earlier at Six o'clock in the evening (6PM). Other artists which will be performing at the event are; DJ Casa, Roving DJ, Figos, Skelem Key, Shanky Briz, Modric, Eskimos, DJ Ksb, Team Distant, La Timmy, DJ Krm, DJ Lefatshe, and DJ Sage.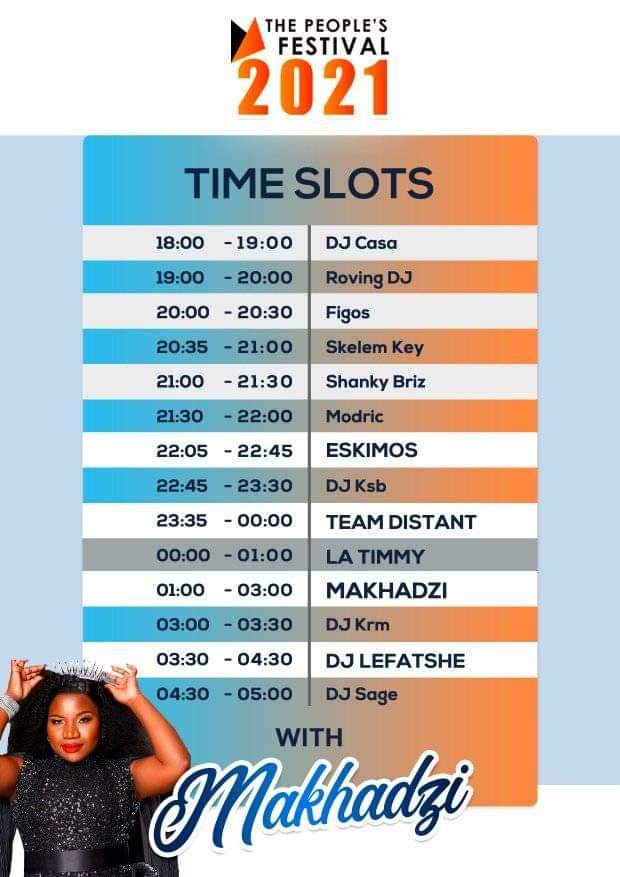 The Master of Ceremonies (MCs) for the festival are Theo Bome (Popularly known as Hey Nyenaah), T.H.A.B.O, and Alpha. Bontle Jwa Batswana- BJB, and his partner Lala are also expected to make an appearance.
Multitudes have been seen making way to Molapo Piazza this evening. As small as the venue is, considering Makhadzi's popularity, and the entertainment thirst which had been reigning, some may not make it inside. Maybe a bigger venue might have been ideal to accommodate all, especially that COVID-19 protocols limit the numbers per venue.