Sport
Mascom Top8 Season 6 Final Sitting Arrangement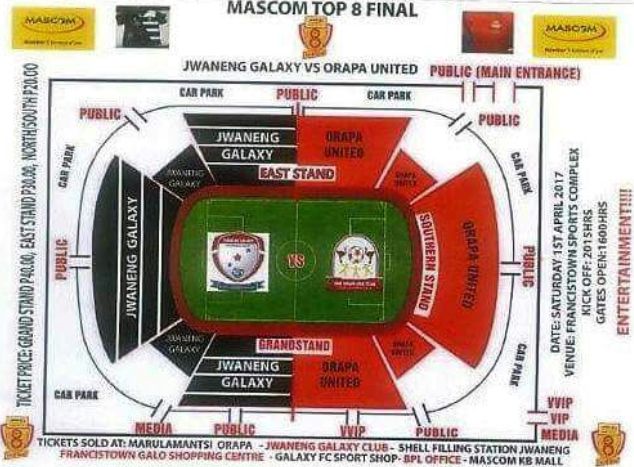 Both Orapa United and Jwaneng Galaxy have been given half each of all the seats for the Mascom Top 8 final.The game will be played on 01-04-17 at Francistown Sports Complex. Who is going to play the other April fool? Check out the sitting arrangement below.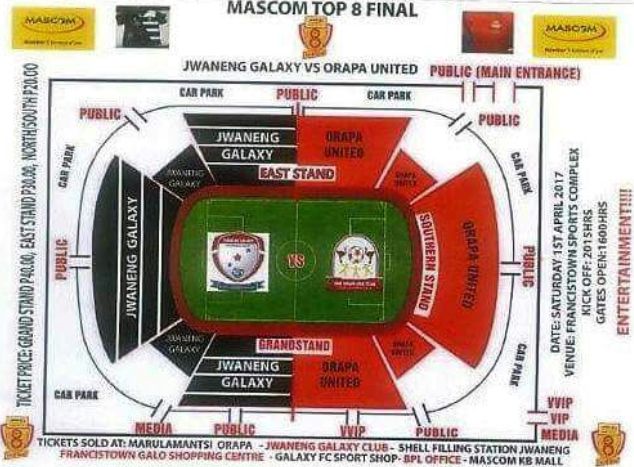 Quick fact:
No team has ever managed to defend Mascom Top8 cup.
No coach has won the title more than once .
Can Orapa United re-write the history books.
We are certain that one of the two coaches will wear his second Mascom Top8 Gold medal.
Question is who will it be Mike Sithole or Madinda Ndlovu?