News
Masisi Warns Batswana To "Prepare for the imminent lockdown"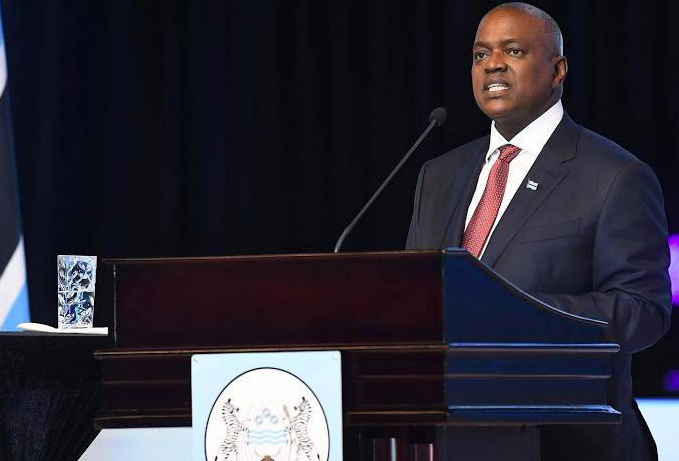 Masisi Warns Batswana To "Prepare for the imminent lockdown" in a social media post that read "Please prepare yourselves for the imminent lockdown. Our experts, led by Dr Masupu with Prof. Alexandra advise us to restrict the movement of people so we are better able to trace and treat any case that occurs.
Take heed of and follow health professionals' advice and instructions. Wash your hands with soap and water. Do not argue and be difficult because that does not help prevent Covid 19. Protect yourself and everyone else. Look after the old and young. God bless Botswana!"
Botswana will be following in the footsteps of South Africa which is shutting down today at 12 midnight. Government has further reiterated it's preparedness by sharing at a press briefing that;
1. It is indeed an honour for me to address members of the media this morning on some of the issues pertaining to Government's preparedness towards dealing with the outbreak of the Coronavirus pandemic in Botswana.
2. I am pleased to inform you that Government has established a Relief Fund where individuals, companies, non-governmental organisations and institutions can send their donations either as financial contributions or donations in kind.
3. For financial donations, Government has opened bank accounts across eight (8) commercial banks in Botswana.
These are as follows,
• First National Bank Botswana;
• Standard Charted Bank;
• ABSA Bank Botswana Limited;
• Stanbic Bank Botswana;
• Bank Gaborone;
• First Capital Bank;
• BancABC and;
• Bank of Baroda
An account has also been opened with the Bank of Botswana for donors outside the country.
4. Accounts details will be provided in the press release that will be issued immediately after this press briefing on all Government media platforms for maximum publicity.
5. I wish to note with gratitude that members of the public and institutions have been enquiring about the establishment of such a fund and how they can help in fighting the spread of the disease and mitigating its impact. Therefore, I am confident that the contributions that will be made by individuals and the private sector to the Relief Fund will go a long way in assisting government to fight the pandemic.
6. As Government, we have always recognised the private sector as critical partners in the development of this country and therefore I would like to appeal to them during these challenging times to assist in the fight against Coronavirus through financial donations, donations in kind or both. For donations in kind, we have provided the contact numbers for District Commissioners' offices across the country.
7. I would like to remind you that more than ever before, we need to come together as a nation to defeat this pandemic. We have seen the escalating numbers of infections around the world. The fact that we have not as yet confirmed a positive case of COVID-19 in Botswana should not lead us to complacency. We must rather learn quickly from other affected countries and how they have been dealing with the outbreak and ensure that those lessons are applied in our country as well.
8. It has also become clear over the past few weeks that it is through the cooperation of Government, civil society and communities that the pandemic can be overcome. That is why I want to take this opportunity to once again appeal to Batswana to listen and put into effect the messages by the Ministry of Health and Wellness and the World Health Organisation (WHO) to combat the impact of this virus.
9. As you all know, Government has put in measures to restrict travelling both in and out of the country and quarantine those coming from affected and high risk countries. Social distancing is another measure that lies totally within the control of all of us as individuals and has proven to be an effective way to slow down the spread of the virus.
10. This gives all of us an opportunity to take responsibility as individuals and communities to combat and slowdown the spread of the virus because keeping Botswana safe starts with us as individuals.
11. With these few remarks, it is now my distinct honour to declare the official launch of the COVID-19 National sRelief Fund.