News
MOLEFHE RECEIVES A BULL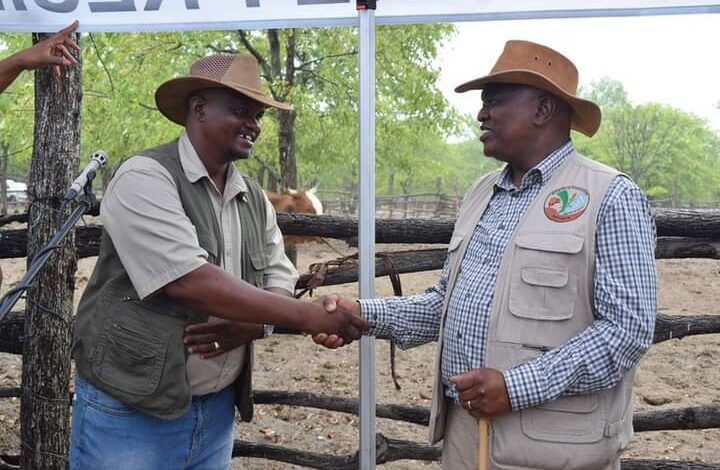 It was jubilation for the Molefhe family when they received a Brahman bull from His Excellency the President, Dr Mokgweetsi Masisi in Tsutsubega Village yesterday.
When handing over the bull to Mr Keotile Molefhe, President Masisi said the aim of the donation is to help grow small scale farmers.
He said it is government's commitment to help improve the numbers and quality of livestock locally, especially cattle.
The President added that the idea is to have local farmers produce quality cattle that can compete even internationally.
He urged Batswana to raise children with knowledge of how important agriculture is and cultivate the interest at a young age.
President Masisi said the countrywide donation of bulls is a quest to sow a seed of giving among Batswana so that they can help each other to grow.
When receiving the bull, Molefhe said he has been wondering how he is going to improve his cattle therefore the bull has come as a great boost. He said it will help him to produce quality breed that he can sell and take good care of his family.