News
Trending
More rebukes amid COVID-19 surge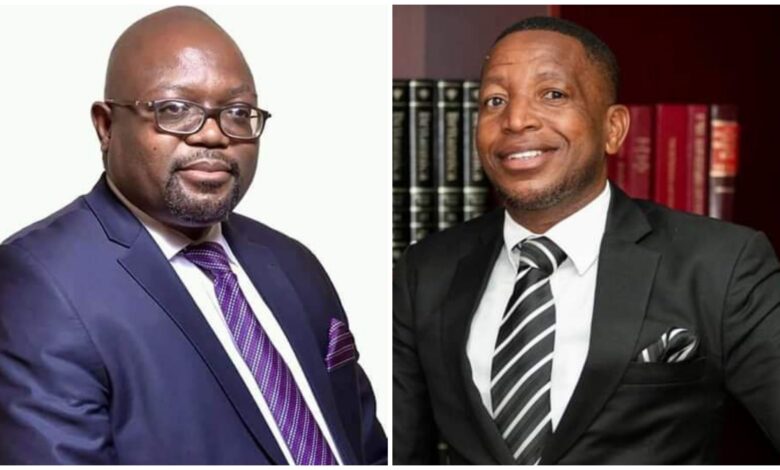 The Ministry of Health and Wellness have been lamenting that they are overwhelmed by the COVID-19 surge, but it appears now they will be overwhelmed by rebukes coming their way.
The members of the public are not happy with how the government has handled the Corona Virus Disease (COVID-19) pandemic up to now. Led by politicians and other opinion leaders, the community has more questions than the answers which the government is prepared to answer.
In his Facebook post recently, the former Member of Parliament for Gaborone Central- Dr. Phenyo Butale, also a journalist by profession is of the view that the government is doing nothing to protect the people against the surge. In that regard Butale calls on the public to practice extra caution as the government is not doing its job.
"This pandemic has reached crisis levels. The Delta variant is wrecking havoc taking countless young lives. If you can please stay home. Only leave the house if you absolutely have to. Prevail upon your children to refrain from unnecessary trips to malls and stuff. I know from experience. It is not easy. Like I keep saying we are on our own so let us do all we can to keep safe. Let us support each other. Those who can, please help affected families to get medication and oximeters to monitor oxygen levels. All hospital beds are full, the government is hibernating. They long abdicated anyway. Let us help ourselves. Let us help each other. Let us take it upon ourselves. This morning alone I received about four calls from people who either tested positive and were frantic or those in desperate need for medical care. It is painful. It stresses me to imagine that the teachers will go back to school without being vaccinated".
Another thought leader, Tebogo Sebego, who is a lawyer by profession, and also a former President of Botswana Football Association (BFA) holds a view that Botswana health system was never good enough, and nothing was ever done in an effort to improve it.
"It's time for us to accept our failures..before COVID-19, our public health system was in shambles. It was a death trap..people waited many months to see a doctor let alone a Specialist. A lot of money was set aside to deal with the pandemic. I remember a figure of BWP2 Billion at some point. No effort was made to improve and capacitate the public health system. What is happening right now doesn't come as a surprise to most of us. We are a denialist lot. We spend a lot of effort and resources painting a picture of success. We label critiques and those who proffer a raw and unsanitized advice. Our people are losing lives and we are busy pointing to the western countries. What have we done to improve the public health system to meet the demands of COVID-19? Actually what have we done to simply have a more functional public health system..forget Covid. Have we moved a step forward in this regard. BWP2 Billion later?" Sebego wondered.
Sebego further rebuked those who try to silence people when complaining and calling on to people to do their job. "Can we for the first time stop calling people names for calling us out to do our job? Our families are losing people. Our business are in limbo. The air of uncertainty is suffocating. Can we for a minute invest public funds where it rightly should be ploughed. Covid protocols are very important but we need a bit more than that..we need a functional health system that can serve the 2.5 Million people in this country! We need a paradigm shift. This tender this-tender-that business has literally messed our country! We need to do things right and help our people..we are scared! No hospital beds..testing centres overcrowded. No vaccine. No alternative plan! Nothing! We just can't go on like this!" Sebego charged.